Reimagining the PhD Scholars Archive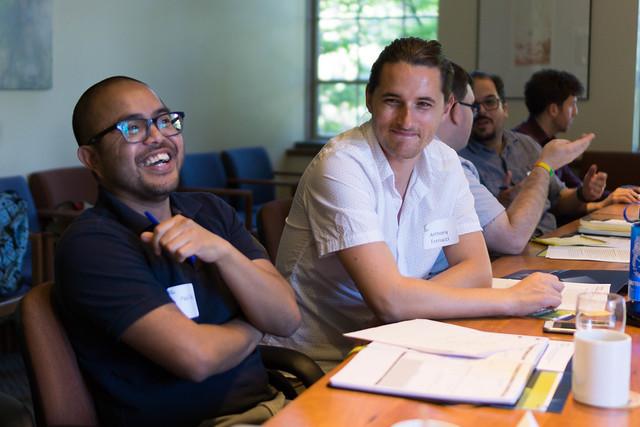 In July 2015, the Simpson Center launched Reimagining the Humanities PhD and Reaching New Publics with the generous support of The Andrew W. Mellon Foundation. The conviction animating this initiative was that doctoral education, especially at a public university, must be guided by a capacious vision of its fundamental purpose: to contribute to the public good. From 2015-2021, the program prepared UW doctoral students in the humanities for this task by meaningfully connecting them to the diverse, access-oriented institutions of higher education in the Seattle District community colleges, and by supporting the development of both doctoral students' public projects and publicly engaged graduate seminars taught by UW faculty in the humanities. Find out more about our programming below.
2021 - 2022 Reimagining the PhD Scholars
2020 - 2021 Reimagining the PhD Scholars
2019 - 2020 Reimagining the PhD Scholars
2018 - 2019 Reimagining the PhD Scholars
2017 - 2018 Reimagining the PhD Scholars
2016 - 2017 Reimagining the PhD Scholars
2015 - 2016 Reimagining the PhD Scholars
2016 - 2017 Reimagining the Humanities PhD Scholar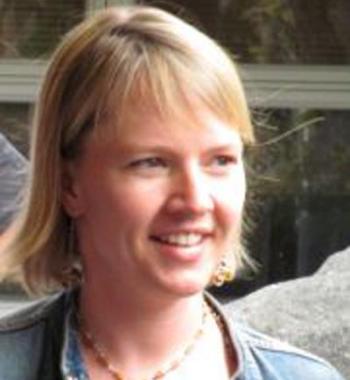 Janice Moskalik (she/her/hers)
Associate Teaching Professor
2016 Mellon Collaborative Summer Fellowship for Public Projects in the Humanities
Connecting Communities through Public Philosophy: Offering Philosophy for Children Courses in Seattle Colleges
Philosophy is usually thought to be extremely difficult and so best studied within the academy; philosophy for children defies that assumption, bringing philosophy to a most unexpected new public. I aim to expand access to philosophy by connecting the UW Center for Philosophy for Children, Seattle community colleges and their students, and K-12 students through philosophy for children, thereby demonstrating both philosophy's value and its contributions to making and expressing meaning in our lives.
2015 

Mellon Community College Fellowship for Reaching New Publics
Advisor: Jean Roberts (Philosophy) 
Mentor: William Harms (Philosophy, Seattle Central College)
Janice shadowed her faculty mentor in a variety of classes and developed a new course, "Philosophy for Children," to be added to the two-year college schedule in the coming years.