Support + Funding
Project Toolkit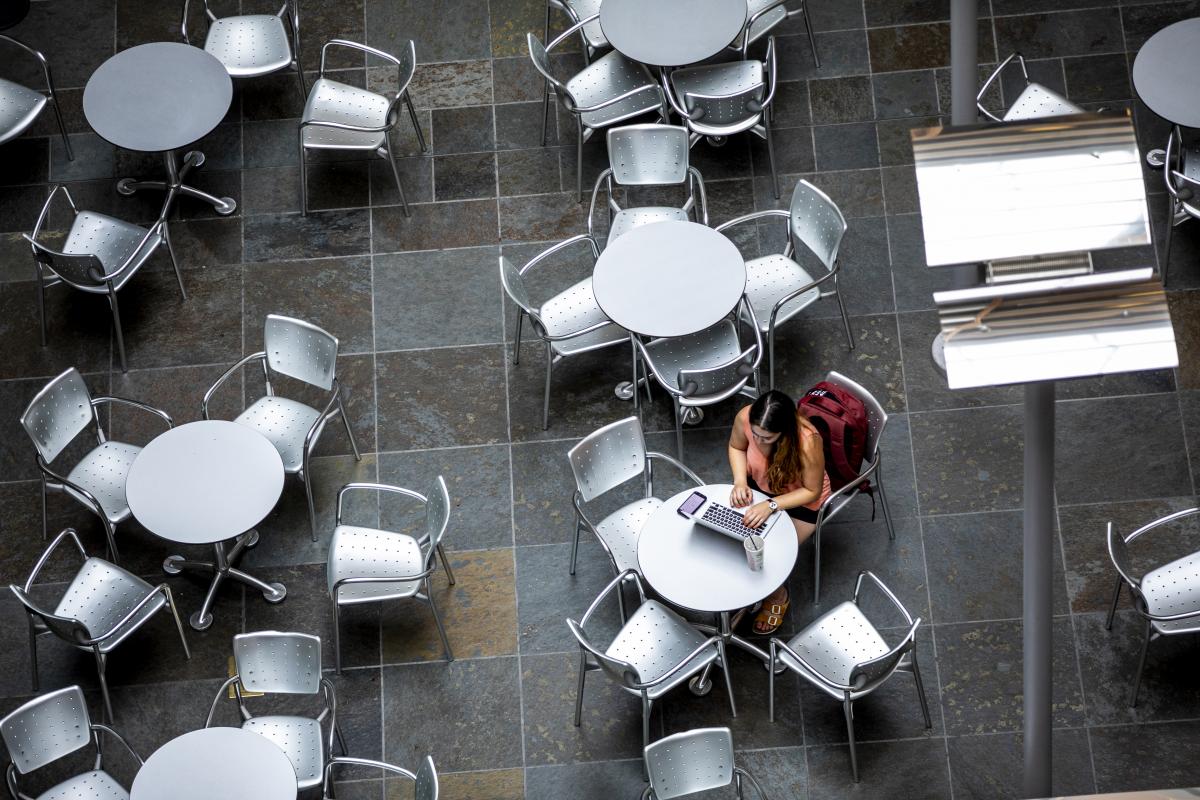 Resources and information for Simpson Center-funded project organizers.
*If you are a Graduate Research Cluster Lead, please email Rachel Arteaga for the full GRC Toolkit guidelines before using the links below.
Guest Speaker Resources
COVID-19 Precautions
As we re-open to events, The Simpson Center for the Humanities will be following the University of Washington requirements for Spring 2022 in-person events. Visitors to the Simpson Center must follow UW COVID Prevention Guidelines.
If you have concerns about hosting an event in-person, please contact Program & Events Manager Caitlin Palo to discuss what might be possible in a remote setting. Above all, we want to support events that further vibrant and engaging research and conversation, in whatever form is most feasible.
Travel Information
Traveling to Campus
For speakers whose travel is supported by the Simpson Center: Please refer to your invitation letter for information about how to make arrangements. We can either book your flight and reserve hotel accommodations or advise you on reimbursable options.
See the UW Campus Map.
Simpson Center Location and General Accessibility Information
The Simpson Center is located on the 2nd floor of the Communications Building (CMU). (Map location of CMU; additional information about the Simpson Center spaces). The Communications Building has an elevator that serves all floors. Accessible M and W bathrooms are located on the Ground and 2nd floors.  Disability parking is available next to the building in lot N22 - pay for a permit at a parking gatehouse. More information about parking.
More information about UW accessibility is available at the Disability Accessibility and Accommodations Website. Program and Events Manager Caitlin Palo is available to help connect faculty and guests to relevant accessibility support services.
General Travel Information
By Air: Sea-Tac International Airport serves Seattle and is about 30 minutes from campus by car (during heavy traffic, this may take up to an hour), and about 1 hour via Link light rail. 
By Link light rail: The UDistrict station, opening on October 2, 2021, is a short walk from the Graduate Hotel (2 minutes) and the Marriott Residence Inn (3 minutes). Both the U-District stop and the UW Station are a 15-minute walk from the Simpson Center. The light rail includes stops in Capitol Hill and Downtown - neighborhoods with many restaurants and entertainment venues.
By bus: More than 60 bus routes serve the University District, including many with stops right on campus.
Driving directions to the Central Plaza Garage gatehouse
From Interstate 5 (I-5), northbound or southbound
Note: Do not use the express lanes.
Take exit 169 (NE 45th St) toward 45th St.
Take a right turn from I-5 N or a left turn from I-5 S to travel east on NE 45th St. for about half a mile.
Turn right on 15th Ave. NE and continue for several blocks to NE 41st St.
Central Plaza Garage is on the left (east) side of 15th Ave NE.
From the east side of Lake Washington via SR 520 (toll bridge)
Take SR 520 westbound toward Seattle.
Take the Montlake Blvd. NE exit, then turn right (north) onto Montlake Blvd. to cross the Montlake Bridge.
Just past the bridge, turn left on Pacific Ave., and continue west for several blocks. You will pass the UW Medical Center and Health Sciences complex on your left.
Turn right onto 15th Ave. NE and continue north about three blocks to NE 41st St.
Central Plaza Garage is on the right (east) side of 15th Ave NE.
Parking on campus
If you drive, we recommend getting to campus at least 30 minutes before your scheduled visit to allow time to park and find your way to your destination. When you arrive, visit the Central Plaza Garage gatehouse to purchase a permit. The Central Plaza Garage gatehouse can be found on 15th Ave NE at NE 41st Street (see map). The Simpson Center can reimburse guest speakers (non-UW) for parking costs. Please save your receipt and submit it for reimbursement at this link.
Alternatively, you may use the self-serve parking map to find parking and pay by phone.
Please note: Not all gatehouses are open at this time. The Central Plaza Garage gatehouse is open 6 a.m. – 9 p.m. Monday through Friday.
Where to Eat in the U-District
University District Quick Bites & Cafe

s on or near the "Ave"
The Simpson Center maintains a list of restaurant recommendations for dinners, but if you need a quick meal or coffee, try one of these options. List updated July 2021.
For coffee:
Cafe Allegro

, 4214 University Way NE (in the rear of the building, in an alley)




Oldest espresso bar in Seattle, est. 1975. Howard Schultz modeled Starbucks on Allegro.

Cafe Solstice

,  4116 University Way NE




Bright & busy with a  relaxed vibe; indoor & outdoor seating. Local roasted coffee, beer, wine, sandwiches & pastries.
For a quick breakfast
Morsel

, 5000 University Way NE




Housemade biscuits, served as breakfast sandwiches, with fixins or gravy.
For a sit-down brunch
Portage Bay Café

,  4130 Roosevelt Way NE




Local, organic, ingredients. There will be a wait for brunch.
For beer, wine, or cocktails:
Mountaineering Club

, 4507 Brooklyn Avenue NE




Upscale cocktail bar with a view of Seattle. Located on the top floor of the Graduate Hotel.
 For a quick bite to eat:
Broadfork Cafe

, 4757 12th Avenue NE




Vegan café featuring juices, smoothies, and grain bowls.

U:Don

, 4515 University Way NE




Quick, excellent cafeteria-style Japanese noodle and tempura shop. 

Thai Tom

, 4543 University Way NE




Legendary Thai hole-in-the-wall. Cash only. Will have a wait.

Taste of Xi'an

, 4523 University Way NE




Shaanxi-style hand-pulled noodles, clay pot boils, and snow ice.

Chili's South Indian

, 4220 University Way NE




Serviceable Southern Indian food. Good vegetarian options. 

MOD Pizza,

1414 NE 42

nd

St.




Quick, serviceable flatbread pizza. Good vegetarian options.
Reimbursement
To request reimbursement, please submit receipts through one of the following forms:
Please contact scfiscal@uw.edu with any questions about eligible reimbursements and procedures.