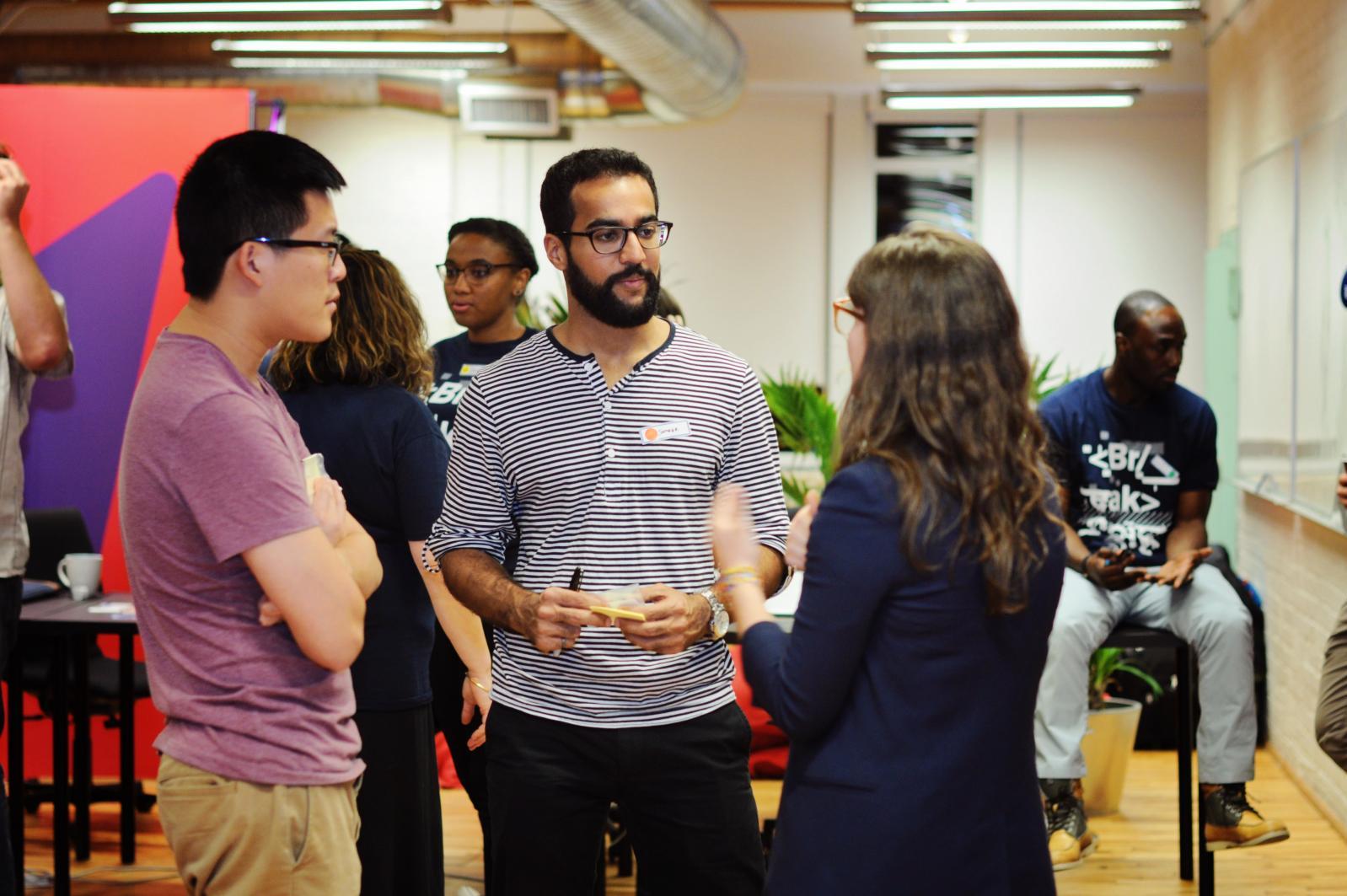 The range of topics and forms promises to set up the full year for interdisciplinary engagement and new forms of collaboration.
The Graduate Research Clusters (GRCs) here at the Simpson Center have a variety of exciting events, meet and greets, and calls for papers in Fall 2021. The range of topics and forms promises to set up the full year for interdisciplinary engagement and new forms of collaboration. To learn more about this Fall's events, including how to join a Graduate Research Cluster or propose a presentation to one of their events, read on below. Note: these are events coming up quite soon, from early November through the first week of December! They are a great way to get connected with Simpson Center projects and fellow graduate students. If you are interested in proposing your own GRC, we accept proposals for GRCs in our Spring Funding Round. To receive a notification when we open to new proposals and the annual deadline, we recommend you subscribe to our newsletter.
The Genomics Salon hosts a discussion, "Potential Pandemic Pathogens: Viral Gain-of-Function Research," on Thursday, October 28. Gain-of-function research is when scientists evolve possibly hazardous phenotypes (e.g., greater ability to spread) in pathogens within a lab setting. The salon asks: what are the risks and benefits of this type of research, and how does it compare to "natural" viral evolution? How is this research regulated, and what can be done to make this research safer? The salon takes place at 5:00 pm. It is available both in-person (Foege S110) and on Zoom (https://washington.zoom.us/j/92997427100). You can view related salons from the group on the Genomics Salon Website.
Textile Studies has two upcoming events: A Nordic Museum Field Trip on November 6 and a series of Lightning Talks on December 3. The field trip includes a (free) crafting happy hour at the National Nordic Museum to celebrate the Nordic Knitting Conference and see the exhibit M(other) Tongues: Bodhild and Las Hermanas Iglesias. "Object Lessons: Textile Studies Lightning Talks" takes place virtually on Friday, December 3, from 3:00–4:30 pm (PT). The lightning talks are accepting proposals through November 12, 2021. Learn more about these events and related opportunities to participate on the UW Textile Studies Website.
The Collective for the Study of Racial Capitalism hosts a virtual event titled, "(Re)Imagining Home in the Crisis of the 'Prison Fix.'" This event is a community colloquium to discuss how narrative story-telling can help transform received ideas about incarceration and homelessness. The event showcases a cohort of formerly/currently incarcerated and homeless narrative storytellers who have been collaborating on the construction of a digital creative commons that shares their life experiences at this intersection. This article will be updated with a link and a date when registration becomes available, but save the date!
The 18th and 19th Century Cluster has a reading group with Priti Joshi from the University of Puget Sound. Joshi will visit the group to discuss her recent book, Empire News: The Anglo-Indian Press Writes India (SUNY Press, 2021). The event will be on Thursday, November 18, at 4:00 pm in Denny 256. The group also anticipates a workshop for works-in-progress this quarter, a winter read-a-thon of Alfred Lord Tennyson's In Memoriam, and a potential collaboration event in Spring with the Textile Studies GRC. You can stay up-to-date on their events and news through their website, uw1819.org.
CHIME (Critical Humanities & Interdisciplinary Medical Education) hosts an event on December 7 titled "Rescripting Disease: The Role of Illness Scripts in Medical Training." The group will discuss a framework for illness scripts by focusing on a case study and exploring how prioritizing justice concerns over expediency could affect the shape illness scripts take. The event location is to be determined, but bookmark your browsers and calendars: the calendar listing will be updated with location once it is decided!
C.O.M.R.A. is planning "Dis-Orient Autumn Talks" with a theme titled, "Landscapes of Erasure and Presence" on Nov. 18, 6pm, in CMU 120. Three panelists share their research practices around architecture & theatre. The first talk discusses choreographies of spaces as architectural manifestations of monumentality: bigness and Mega-presence negotiated and reshaped by the disenfrenchized in Dubai and Abu Dhabi. The second talk discusses how in the stage, racial politics - most notably blackface performances - transform to be a vehicle for national identity building, modernization and decolonization in Chin. Finally, the third talk discusses how in Turkey, Karagoz a phallic shadow theatre figure during the Ottoman empire is subject to castration during the Modern Turkey. The three featured panelists are Duygu Monson Erdogan, Lamis Ashour, and Weiyu Li. RSVP through Eventbrite required. Please note: As a COVID safety measure, this event is limiting the number of attendees to 30. If you need to cancel after RSVP'ing, please contact C.O.M.R.A. organizers at [comra.uw@gmail.com] so your spot will be available to others.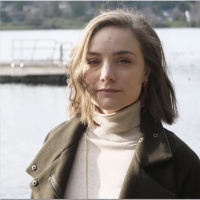 C. R. Grimmer is a poet and scholar from Southeast Michigan's Metro-Detroit area. C. R. received their Ph.D. in Literature and Cultural Studies at the University of Washington (UW) as well as their M.F.A. in Creative Writing and M.A. in English Literature at Portland State University (PSU). They are the author of The Lyme Letters, which won the Walt McDonald First Book Award from Texas Tech University Press.