AmazonCrossing Editors Reveal Inside View on Publishing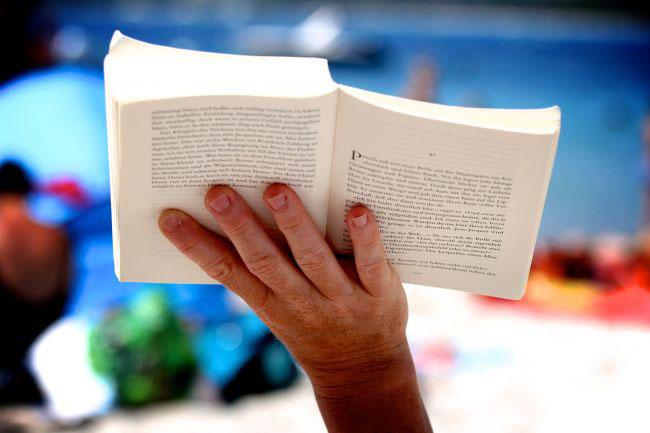 "We're very much of the belief that translation is an art, and it starts with being a good writer."
If there's one kind of novel that readers can't get enough of, if there's one formula that spans the English-speaking world, it may be this: Strong female lead characters, facing adversity, and triumphing in the end.
That's been the discovery of Gabriella Page-Fort and Elizabeth DeNoma, the senior editors at AmazonCrossing, the literature-in-translation arm of Amazon Publishing. The imprint has quickly become one of the most influential forces in translated literature, publishing more books in English translation than any other publisher in 2014. That gives Page-Fort and DeNoma a peerless view into reader habits and sales patterns as they look for cross-cultural successes. They spoke about their work at the University of Washington on May 9 with students, faculty, and staff at the Simpson Center for the Humanities.
The two joined an open session of "Troubling Translations: Language, Literature, Politics, and the Market," a spring microseminar for graduate students taught by Vince Rafael (History) and Heekyoung Cho (Asian Languages & Literature). The course explores translation as an artistic process, a political act, and a form of scholarship. The two editors spoke about translation as a commercial venture, and a potentially lucrative one — last year Amazon pledged a $10 million investment in translated literature.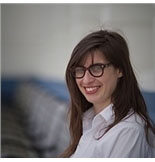 Page-Fort said it's impossible for any one person to "trend-spot the whole world," but it's certainly possible to see authors reacting to work across cultures, even if they're trying to capitalize on bestseller trends.
After the runaway success of The Girl with the Dragon Tattoo and a subsequent wave of Swedish crime novels, she's been receiving pitches for noir-crime from all over.
"Every country has been telling us it's the next Scandinavian crime," she said. "The Polish say Polish crime is the next big thing. The Brazilians say it's Brazilian crime."
Amazon draws both fascination and criticism for its aggressive growth in digital and print book publishing. Last year, at the UW conference Scale & Value: New and Digital Approaches to Literary History, Stanford University scholar Mark McGurl argued that Amazon's customer-service ethos is becoming a harmful literary mandate, forcing authors who want to succeed in its publishing ecosystem to adopt a sales-first strategy.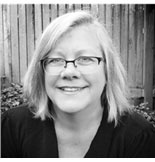 The company's torrential growth, though, funds new ventures like AmazonCrossing, which was formed in 2010 in a publishing landscape that translates pathetically few books into English. It's estimated that less than three percent of all English books are translated from another language, and just 0.7 percent of fiction and poetry, according to Chad Post of the website Three Percent. Even that small number is dominated by a just a few languages—Spanish, French, German, and Italian.
For every breakout star like Elena Ferrante, Karl Ove Knausgaard, or Haruki Murakami, there are hundreds of cultures and languages whose stories have never appeared in English. The 22-million nation of Madagascar, to take one example, has never had a book from its Malagasy language published in English, according to translator Allison M. Charette, who is publishing the first one next year.
AmazonCrossing is taking steps to address that shortage, publishing 77 titles last year, although its list is still dominated by popular languages.
Business Negotiations
At the UW, the two editors spoke of the tension between their personal commitment to publishing unknown writers and the corporate reality of "answering to a lot of MBAs," in Page-Fort's words. She studied romance languages at New York University and has translated works from French and Spanish. DeNoma was a Fulbright scholar in Sweden and earned a PhD in Scandinavian Studies at the UW, writing her dissertation on literary adaptation into film.
To find new authors, they visit major book fairs, watch literary prize announcements, and rely on Amazon's vast data-gathering apparatus. They also launched a submission portal for authors and translators to propose new books—an invitation they extended to their audience at the Simpson Center.
While they use automated services for initial research, the actual text translation always comes from a paid translator, they said.
"We're very much of the belief that translation is an art, and it starts with being a good writer," said Page-Fort.
Translators must bid to work on AmazonCrossing projects—and one student asked about the ongoing pay-scale negotiations with translators. (Writer and translator Susan Bernofsky evaluates the bidding process on her blog Translationista.)
"It's an open dialogue," Page-Fort said of the negotiations.
The imprint has racked up some significant successes, such as Oliver Pötzsch's multi-million selling Hangman's Daughter series and Petra Durst-Benning's "Glassblower" trilogy, which epitomizes the strong-female-triumphing phenomenon. The editors acknowledged the uncertainty involved in trying to predict culture-crossing popularity.
"We are very fallible in this work," said Page-Fort. "It's never 100-percent certain. The two of us have different eyes, as well, and it can be fun to watch myself be wrong."
High and Low Art
Like the rest of Amazon Publishing's fourteen imprints, AmazonCrossing is heavy on genre fiction (romance, crime, fantasy, and such). It has not published poetry or historic books. As with any other collision of art and commerce, it raises age-old questions about high and low culture and literary value, said Rafael.
"Those questions have always been with us," he said. "Very often, so-called low culture can subsidize prestige projects. Unless we have a worldwide communist revolution, the capitalistic market is going to be here for a while. So we have to deal with it, regulate it, and work to understand it."
This year has seen a surge of activity at the UW around studying and performing translation, much of it supported by the Simpson Center:
Students from many of these projects came to hear Page-Fort and DeNoma, staying more than two hours afterward to pitch book ideas and discuss their overlapping work.
Understanding the publishing marketplace is crucial for academics, even ones focused on theoretical or literary concerns, said Rafael.
"The market can seem like a mysterious force in-between the writer and reader," he said. "Conversations like this can help demystify a lot of the assumptions and stereotypes we have about commercial publishing."