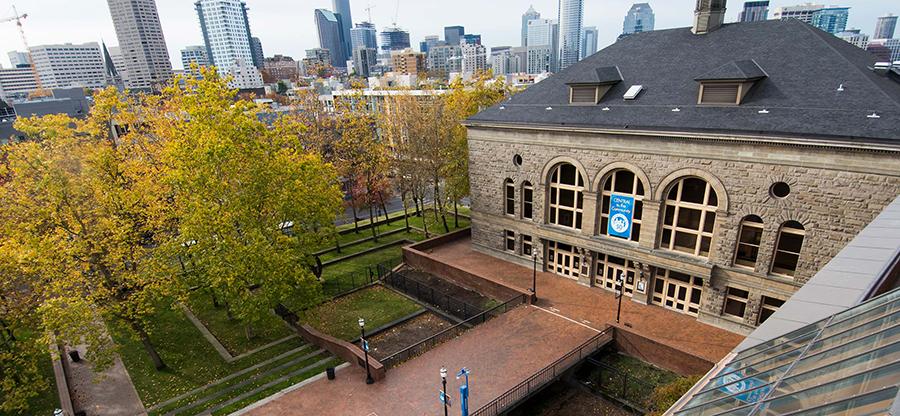 "The newly constructed Community College Advisory Board generates points of contact between the University of Washington and world-class leaders in education at local community colleges."
About the Community College Advisory Board:
A central goal of Reimagining the Humanities PhD and Reaching New Publics, a Simpson Center grant supported by The Andrew W. Mellon Foundation, is to develop formal partnerships between community colleges in the Seattle area and doctoral programs at the University of Washington. Over the past several years, graduate students in the humanities and social sciences (and especially, over the past two years, in the Departments of English, History, and Philosophy) have rewritten the narrative of success for PhD candidates pursuing careers in academia, highlighted the perspectives and experiences of international students at neighboring institutions, and built relationships with community college leaders and teachers.
To foster continued connections between the UW and local community colleges, the Simpson Center has constructed a Community College Advisory Board. The Board consists of exemplary community college faculty and leaders occupying a wide range of institutional positions. Collectively these individuals possess a wealth of knowledge on community college career paths, teaching and administration, student support, diversity initiatives, institutional collaborations, and more. They have generously offered to field inquiries related to community colleges, serving as points of contact between UW students, faculty, and staff and their respective schools. We encourage you to reach out to them with your questions and ideas!
Community College Board Members:
Lawrence J. Cushnie, Professor of Political Science, South Seattle College
Anthony Ferrucci, Instructor of Philosophy, Seattle Colleges
Anna Hackman, Humanities Faculty, Humanities, and Social Sciences, Seattle Central College
Steph Hankinson, Professor of Humanities, Drama, and English, South Seattle College
Denise Grollmus, Professor of Communication Studies, South Seattle College
Jim Jewell, Professor of Arts, Humanities, and Social Sciences, North Seattle College
Kate Krieg, Executive Director of Guided Pathways, Seattle Central College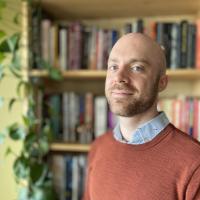 Caleb holds a Ph.D. in English from the University of Washington, Seattle. His research focuses on nineteenth-century American literature and culture, sexual violence, and the history of slavery in the United States. He is currently at work on a book manuscript that examines how antebellum debates over racial slavery gave rise to legal and popular definitions of sexual violence that still circulate today. His dissertation won the University of Washington's Heilman Prize for most distinguished dissertation in the English Department from 2019-2020.