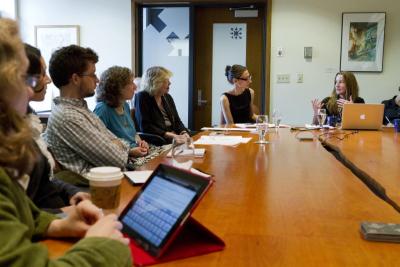 The Society of Scholars is an intellectual community of humanists of diverse generations, academic ranks, and departmental affiliations who contribute to and learn from one another's work. Each year, approximately eight faculty and three dissertation research fellowships support members of the Society of Scholars. Scholars in year-long residence at the University of Washington may be invited to participate as well. The group meets biweekly throughout the year to discuss their research in progress. 
Apply for the Fellowship (Faculty)
Apply for the Fellowship (Student)
2023 - 2024 Society of Scholars
2022 - 2023 Society of Scholars Fellow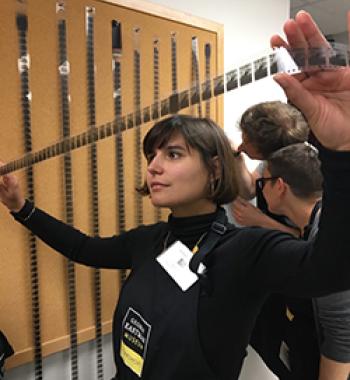 Mal Ahern (she/her/hers)
Assistant Professor
Factory Forms: Postwar Media's Archive of Errors
Factory Forms is a materialist history of image reproduction in the postwar United States. It examines the automation of several reproduction processes—color printing, film processing, projection, and television broadcast—and the burst of visible errors that followed in print and on screens. Misprints and distortions revealed the image's formal infrastructure in disjointed layers, swarms of dots, and hallucinogenic flicker. These patterns then resurfaced as design motifs in fine art and popular imagery, illustrating the era's technological changes and labor conflicts.