UW graduate students curate films for Seattle's most diverse high school, discovering a new way to bring their scholarship to public audiences.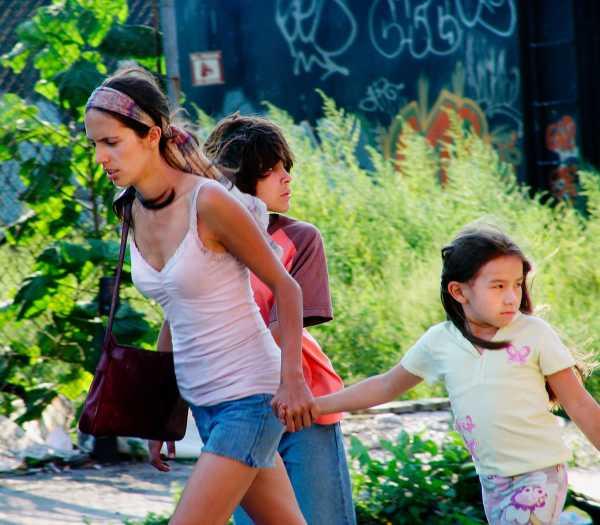 "Washington state is now the fourteenth most Hispanic state in the country. I feel for kids who don't see themselves represented in film, and I want them to have that experience. Film can be entertainment, but it can also be so much more. It has the power to ask big questions, light a fire of curiosity in people."
Students in Leigh Mercer's graduate seminar "Organizing Film Festivals as Public Scholarship" recently curated a film festival at Seattle's Chief Sealth International High School, screening films from Mexico, Chile, Spain, and Colombia under the theme of "Outsider Heroes."
Some two hundred students at Seattle's most diverse high school turned out for the May 4-5 event. They watched Entre Nos (2009), about a Colombian emigrant and her children struggling to forge a life in Queens, New York. They watched Rara (2016), about a 13-year-old Chilean girl navigating school, friendship, and her mother's new life with another woman. Through guided discussions and workshops, the high-school students considered the power of film to engage questions of cultural representation and identity.
The UW graduate students, in turn, gained a sense of the potential of film festivals as a way to bring their scholarship to new public audiences. That was the intent of the winter 2018 seminar taught by Mercer, Associate Professor of Spanish & Portuguese Studies. Mercer, like other faculty in area studies and literature and language departments, has repeatedly been asked to organize film series as the popularity of such festivals grows internationally. Sensing an opportunity, she developed the new seminar, using fellowship support from the Reimagining the Humanities PhD and Reaching New Publics program of the Simpson Center for the Humanities.
In the seminar, doctoral students across disciplines considered the critical implications of festival organization, gaining a historical understanding of the film festival phenomenon, while also examining what it means to translate their area of expertise for new publics.
They also gained practical experience as curators. Their preparation for the "Outsider Heroes" festival included viewing and discussing films, meeting with other curators, and hosting Chief Sealth teachers to better understand their students. Mercer's students also faced challenges particular to a high-school setting, including Seattle Public Schools film guidelines against nudity, sex, or swearing.
"I am very accustomed to watching films for pleasure," doctoral student Rigoberto Gutiérrez Piñón told Perspectives, the newsletter of the College of Arts & Sciences. "However, watching film for the purpose of programming is a completely different beast."
Mercer, who is writing a book about Spanish cinema, told Perspectives how film curators can respond to Hollywood's failures of cultural and racial representation. They can bring thoughtful stories to kids who don't often see people like themselves depicted on screen.
"Washington state is now the fourteenth most Hispanic state in the country," she said. "I feel for kids who don't see themselves represented in film, and I want them to have that experience. Film can be entertainment, but it can also be so much more. It has the power to ask big questions, light a fire of curiosity in people."