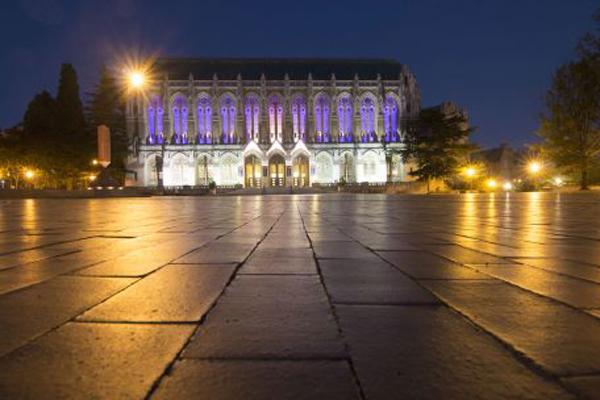 The Simpson Center invites proposals for a new initiative, Next Generation Humanities PhD. 
Across the country, doctoral education in the humanities is being reimagined in multiple ways. From graduate seminars to dissertation formats, and from professional development to diverse career trajectories, programs around the United States are inventing new models for advanced study in the disciplines. In light of the report of the Modern Language Association Task Force on Doctoral Study (2014) and the American Historical Association's proposal, "No More Plan B" (2011), both of which recommend significant changes in doctoral programs, the Simpson Center announces a three-year initiative intended to help move these discussions beyond professional organizations and into humanities departments at the University of Washington.
Inspired also by the Next Generation Humanities PhD initiative recently launched by the National Endowment for the Humanities under the leadership of Chairman William D. Adams (he spoke at the UW on December 4, 2015), we are encouraging proposals for new approaches to graduate education from chairs of UW departments in the humanities and humanistic social sciences, directors of graduate study at the doctoral level, humanities faculty whose tenure-track home is in a doctoral-degree granting department, and doctoral students from these departments.
The NEH calls for innovation in doctoral education that will "transform the understanding of what it means to be a humanities scholar and promote the integration of the humanities in the public sphere." The Simpson Center is already undertaking some of this work. Reimagining the Humanities PhD and Reaching New Publics, a 2015-2019 Mellon-funded program at the Simpson Center, supports the development of graduate seminars with strong public humanities components, provides summer funding for doctoral students to undertake projects in public scholarship, and partners with two-year colleges in the Seattle District to establish mentoring relationships between doctoral students and community college faculty.
We are seeking proposals for a range of potentially transformative projects—large and small—to be undertaken within departments. We are also interested in cross-departmental initiatives.
Proposals might focus on the curriculum of the doctoral program; examples include the development of a sequence of courses that encourage new forms of scholarly communication, and incoming cohorts of graduate students working together across departmental lines in cross-listed coursework on shared theoretical, critical, and pedagogical concerns.
Proposals might explore the creation or enhancement of a graduate certificate program that brings faculty and graduate students together across departmental and disciplinary lines or might test various ways of workshopping graduate student research with visiting speakers.
Proposals might address preparation for careers outside of the academy, including, for instance, the creation of a network of internships in the greater Seattle community, and formulate alternative models for graduate student mentoring that address the altered job landscape.
Proposals might request support for a graduate faculty and doctoral student retreat to discuss potential changes to doctoral programs, focusing on either broad-based changes or changes to one aspect of doctoral education (the forms a dissertation might take is one example).
We request that proposals submitted by directors of graduate studies and other departmental faculty include a letter of support from the chair(s). Doctoral student applicants should include a faculty mentor for their project, in addition to providing a letter of support from their chair. We request that proposals not duplicate support available through the Mellon-funded program Reimagining the Humanities PhD and Reaching New Publics.
Requests for funds might include but are not limited to:
Research budget for the faculty member(s) directing the project in modest compensation for leading the initiative
Hourly support for student assistance (graduate or undergraduate)
Honoraria and travel expenses for consultants
Expenses involved in retreats (room reservation, meals, etc.)
For questions or to set up a meeting, please contact Kathleen Woodward, Director, or Rachel Arteaga, Assistant Program Director of the Mellon grant.
Application deadline was April 29, 2016. Find more information about current funding in the Apply for Support section.