Humanities Scholarship in an Era of Climate Change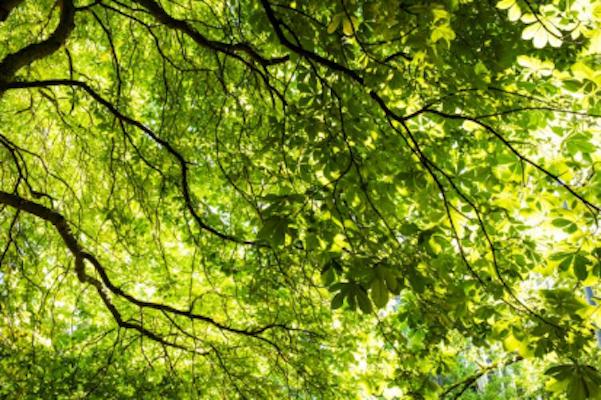 "Re-tooling academic practices for the twenty-first century is not likely to be an easy task. It will involve fundamental—though potentially very creative—re-thinking of the purposes and structures of academic communities."
On Thursday, September 19, organizers and activists were in the final phases of preparing for what would become the largest climate mobilization in history. Over the course of the following week, an estimated 7.6 million people would strike for climate action. Aerial photos of the protests vividly show that the scale of involvement—much of it led by young people around the world—was meant to match the scale of the climate crisis, and to bring to bear the actions of the many upon the decisions of the powerful few.  
On that same morning, a group of humanities scholars gathered at the University of Washington to hear a keynote panel featuring Gary Handwerk, Professor of Comparative Literature and Director of the interdisciplinary Program on the Environment at the University of Washington, on a highly specialized area of research: the ecological and religious aspects of nineteenth-century literature and culture. As is typical of academic conferences, the featured speakers were from disparate locations around the world. Unlike other scholarly gatherings, none of the speakers had flown there. Instead, participants in the Ecology and Religion in Nineteenth-Century Studies Conference had committed to using digital technologies and hyper-local meeting sites—rather than using air travel to meet in a shared location—seeking to bring the carbon footprint of the event as close to zero as possible.
The five physical locations for the conference spanned from Seattle to Texas, from Atlanta to Washington, D.C., and on to Lancaster in the UK. The institutions formally participating in the conference as live, in-person meeting sites were the University of Washington, Armstrong Browning Library at Baylor University, Emory University, Georgetown University, and Lancaster University. Participants from nearby institutions—anyone willing to drive, bike, or travel by train—could join in. At the Seattle gathering, the Pacific Northwest region was well represented by scholars from Oregon and British Columbia, as well as various colleges and universities in Washington State. Organizers report that the conference had over 250 in-person participants across the five conference sites. Another 600 people or so from 165 cities in 19 countries watched events through the conference website.
Faculty organizers used a constellation of digital platforms to make the conference possible. Research paper presentations were streamed and recorded online through Webex, Zoom, and Facebook Livestream. On Twitter, audience members posted questions, notes, relevant links, and commentary using the hashtag #EcoReligion19c. For those who couldn't log on or bike in, all of the keynotes and sessions—including roundtable discussions, a truly experimental format in the digital conference context—have been archived on the conference website.
In a shared statement on the conference website, organizers describe a desire to foster scholarly conversations "through a more sustainable form of conferencing responsive to our own environmentally precarious moment." By planning this major event, they moved beyond the conceptual possibility of changing academic practices. By scaling up an international conference in new and dynamic ways online, they pursued an experiment that can serve as a model for others who share their concerns about how our habits, choices, and actions can adversely impact a vulnerable planet.
Charles LaPorte, Associate Professor of English at the University of Washington and one of the faculty organizers of the conference, notes that "the benefits of going carbon neutral are clear. Ecologically speaking, flying is about the worst thing that we do—CO2 emissions from University of Washington air travel, including conferences and meetings, has recently made up around 15% or more of UW's total carbon emissions."
It's easy to say that scholarly practices should be rethought and redesigned in the face of climate change. But very few people are willing to trade the environmental benefits for what LaPorte describes as a "diminished" experience of "all of us staring remotely at screens," in isolation from one another. "That's why," he explains, "we envisioned instead small gatherings of scholars in each local site, with dynamic exchanges that would be both in-person and online."
This hybrid model leverages both the digital and the interpersonal, refusing the notion that we're required to choose between the two. This is one reason why this format can be so powerful, LaPorte says. "The format was great for building a community of scholars, because it balanced the imperative to network across many different institutions and locations while also emphasizing the local and regional," he says. "What we learned is that we can do a lot of this work without the carbon footprint of flying."
Gary Handwerk agrees. "Re-tooling academic practices for the twenty-first century is not likely to be an easy task," he notes. "It will involve fundamental—though potentially very creative—re-thinking of the purposes and structures of academic communities. This event was just the very beginning of what will likely prove a long process of transformation. But such re-thinking seems a natural part of the humanities' traditional focus upon how (and how well) human beings communicate and interact."
The idea that literature—in the case of this conference, literary and religious texts produced by nineteenth-century authors—serves as a valuable source of environmental history is a foundational one for the environmental humanities. As the conference made clear, nineteenth-century literary and religious thinkers were already addressing in profound ways the challenges that industrial modernity poses for our material and spiritual well-being. That we are now, more than ever, grappling with these very concerns was brought into stark relief not only by the conference's content, but also its form, meant to respond to those voices simultaneously clamoring for change across the globe.
In his field-defining text, The Great Derangement: Climate Change and the Unthinkable (2016), novelist and essayist Amitav Ghosh writes, "the Anthropocene presents a challenge not only to the arts and humanities, but also to our commonsense understandings and beyond that to contemporary culture in general." Ghosh continues, "the challenge derives also from the practices and assumptions that guide the arts and humanities." One of those practices is certainly the patterns of flight into which scholars trace their working lives. It is assumed, deeply ingrained, and intensely habituated that a central aspect of an academic career is to undertake travel to meet with others in the same field of study to discuss, to engage, and to move research forward in dynamic ways.
LaPorte acknowledges that there will continue to be a place for that kind of gathering. "We aren't proposing our model as something that would replace all conference travel by any means," he says. "But it could replace a lot of it and it is a valuable supplement to that kind of academic activity."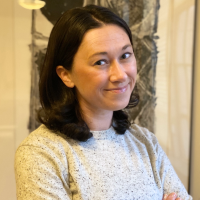 Rachel Arteaga is Associate Director of the Simpson Center. In this role, she works closely with the faculty Director and in collaboration with all members of the Simpson Center staff on the development, implementation, and assessment of academic projects, initiatives, and programs central to its mission. Rachel is also a main point of contact for institutional partners in the region, particularly for questions pertaining to the development of new models for doctoral education and professionalization across sectors in the humanities.