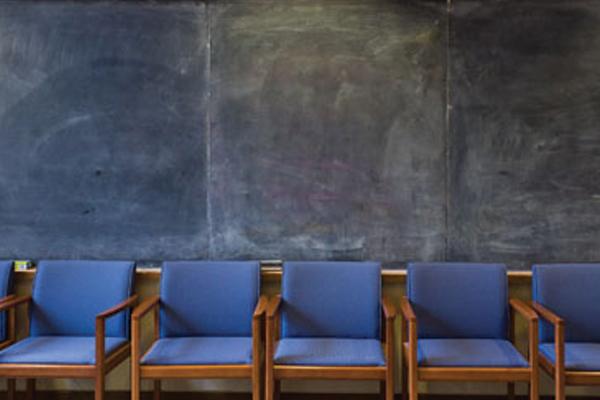 Congratulations to our award recipients and our warm thanks to all who applied.
The Simpson Center for the Humanities announces our fellowship awards for 2022-2023 after receiving many strong proposals from University of Washington faculty and graduate students during our most recent fall funding round.
Generally speaking, the Simpson Center Executive Board makes awards decisions twice during each academic year. During the spring funding round, the Simpson Center welcomes proposals for collaborative projects and graduate research clusters. Check back for announcements on upcoming funding round dates, instructions, and deadlines.
Congratulations to our award recipients and our warm thanks to all who applied. 
---
2022 - 2023 Fellowships
Kemi Adeyemi (Associate Professor, Gender, Women & Sexuality Studies)
The Ontokinetics of Black Queer Life
Alina R. Méndez (Assistant Professor, American Ethnic Studies)
From Braceros to Emigrados: Migration, Farm Labor, and Social Reproduction in the Imperial Valley-Mexicali Borderlands
Ariana Ochoa Camacho (Assistant Professor, Interdisciplinary Arts & Sciences, UW Tacoma)
Sensuous Colombianidades: Racial Performance and Transnationalism in New York City
Carole Lee (Associate Professor, Philosophy)
Theorizing the Bureaucracy Behind Structural Racism in Science
Heekyoung Cho (Associate Professor, Asian Languages & Literature)
Discontinuous Continuity: Seriality in Cultural Production in Modern and Contemporary Korea
Madeleine Y. Dong (Professor, History)
Dust of Revolution: The Story of Lingke and Baoshu
Mal Ahern (Assistant Professor, Cinema & Media Studies)
Factory Forms: Postwar Media's Archive of Errors
Maya Angela Smith (Associate Professor, French & Italian Studies)
Ne Me Quitte Pas: How a Song Travels Across Languages, Geographies, Genres, and Generations
Megan Ybarra (Associate Professor, Geography)
The Aroma of Tacoma: Abolition Geographies on Indigenous Land
Raphaëlle Rabanes (Assistant Professor, Anthropology)
Postcolonial Repair: Memory, Embodiment and Therapeutics in the French Caribbean
Amalie Goul Dueholm (PhD Candidate, Cinema & Media Studies)
Legal Imaginaries: Citizenship, Violence, and the Law in Contemporary Hindi Cinema
Anna Nguyen (PhD Candidate, History)
Refugee Narratives and Resistance Nationalisms: The Development of Vietnamese Political Identity in the United States
Leah Rubinsky (PhD Candidate, Comparative Literature)
Mothering at the Margins: Place, Memory and Migration in Contemporary Circum-Caribbean Women's Writing
 
Gust Burns (PhD Candidate, English)
Dispensation of the Faculties: Prohibition and Radical Persistence through Black Arts and Anti-Immanent Critique
Matthew Childs (PhD Candidate, German Studies)
Era of Uncertainty: Crisis and Catastrophe in Nineteenth-Century German Literature
Brendan McElmeel (PhD Candidate, History)
Comrades in Love: Intimacy and Morality in Soviet Institutions and Everyday Life      
Diana Molkova (PhD Candidate, Classics)
Violence and Representation in Ancient Rome
Maxine Savage (PhD Candidate, Scandinavian Studies)
Borealism Backwards: West Nordic Exoticization and Its Others
Jingsi Shen (PhD Candidate, Cinema & Media Studies)
Catastrophizing Humanism in Romantic Literature: Mary Shelley, Goethe, Kleist, and Wordsworth
 
Anna Preus (Assistant Professor, English)
Publishing Empire: Colonial Authorship and British Literary Production, 1990-1940
Christopher Teuton (Professor, American Indian Studies)
Cherokee Earth Dwellers on RavenSpace Digital Publications Project
Jasmine Mahmoud (Assistant Professor, Drama)
Digitizing Black Curatorial Practice: Dr. James Washington, Jr. at MOHAI
Sonia De La Cruz (Assistant Professor, Interdisciplinary Arts & Sciences, UW Tacoma) 
Latino Roots in Washington
Andreas P. Bassett (PhD Student, English) and Sarah Moore (PhD Student, English)
Marlowe in Sheets
Leah Rubinsky (PhD Student, Comparative Literature)
Cuéntame, Mamá: An Auditory Archive of Mothering Across Borders
Samantha Thompson (PhD Candidate, Geography)
We Deserve Rent Control: Digital Histories of Rent Control Debates in Seattle, USA and Vancouver, Canada
Sarah Choi (PhD Student, Cinema & Media Studies)
Playing with Past, Present, Future: How Eye Filmmuseum's Orphan "Bits & Pieces" Can Reinvigorate Cinema and Media Studies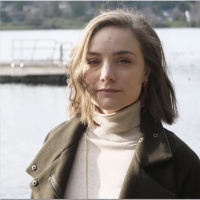 C. R. Grimmer is a poet and scholar from Southeast Michigan's Metro-Detroit area. C. R. received their Ph.D. in Literature and Cultural Studies at the University of Washington (UW) as well as their M.F.A. in Creative Writing and M.A. in English Literature at Portland State University (PSU). They are the author of The Lyme Letters, which won the Walt McDonald First Book Award from Texas Tech University Press.