France and the Cult of the Sacred Heart: An Epic Tale for Modern Times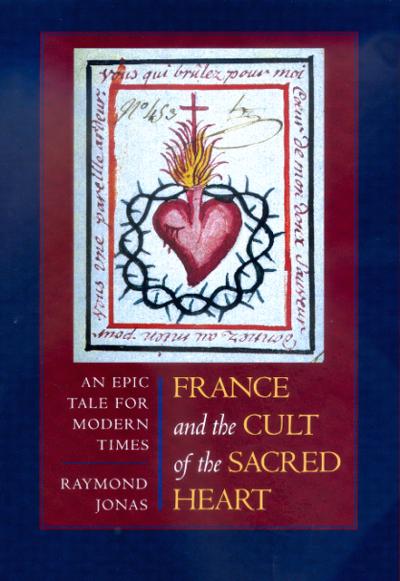 France and the Cult of the Sacred Heart: An Epic Tale for Modern Times
In a richly layered and beautifully illustrated narrative, Raymond Jonas tells the fascinating and surprisingly little-known story of the Sacré-Coeur, or Sacred Heart. The highest point in Paris and a celebrated tourist destination, the white-domed basilica of Sacré-Coeur on Montmartre is a key monument both to French Catholicism and to French national identity. Jonas masterfully reconstructs the history of the devotion responsible for the basilica, beginning with the apparition of the Sacred Heart to Marguerite Marie Alacoque in the seventeenth century, through the French Revolution and its aftermath, to the construction of the monumental church that has loomed over Paris since the end of the nineteenth century.

In France and the Cult of the Sacred Heart (California, 2000), Jonas focuses on key moments in the development of the cult: the founding apparition, its invocation during the plague of Marseilles, its adaptation as a royalist symbol during the French Revolution, and its elevation to a central position in Catholic devotional and political life in the crisis surrounding the Franco-Prussian War. He draws on a wealth of archival sources to produce a learned yet accessible narrative that encompasses a remarkable sweep of French politics, history, architecture, and art.
Read more on the publisher's website.