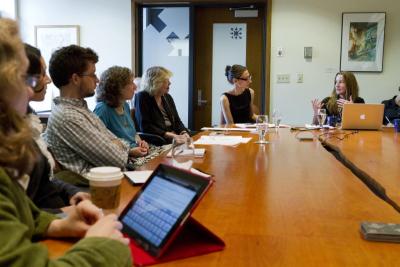 The Society of Scholars is an intellectual community of humanists of diverse generations, academic ranks, and departmental affiliations who contribute to and learn from one another's work. Each year, approximately eight faculty and three dissertation research fellowships support members of the Society of Scholars. Scholars in year-long residence at the University of Washington may be invited to participate as well. The group meets biweekly throughout the year to discuss their research in progress. 
Apply for the Fellowship (Faculty)
Apply for the Fellowship (Student)
2022 - 2023 Society of Scholars
2017 - 2018 Society of Scholars Fellow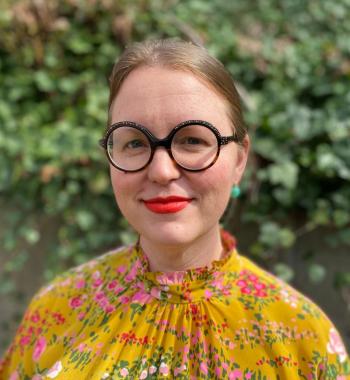 Olivia Noble Gunn (she/her/hers)
Assistant Professor
Empty Nurseries, Queer Occupants: Reproduction in Henrik Ibsen's Late Plays
The nursery room was a major source of anxiety in the late 19th and early 20th centuries, and a prime site in literature for reaffirming and contesting ideologies of the family. Empty Nurseries, Queer Occupants explores children's space in Henrik Ibsen's plays and in the world that he depicted. It will offer analyses of the late works informed by queer theory, as well as historical and site-specific accounts of children's space in the bourgeois home in Norway.