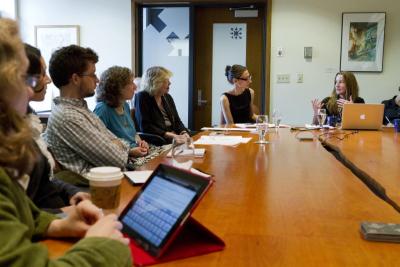 The Society of Scholars is an intellectual community of humanists of diverse generations, academic ranks, and departmental affiliations who contribute to and learn from one another's work. Each year, approximately eight faculty and three dissertation research fellowships support members of the Society of Scholars. Scholars in year-long residence at the University of Washington may be invited to participate as well. The group meets biweekly throughout the year to discuss their research in progress. 
Apply for the Fellowship (Faculty)
Apply for the Fellowship (Student)
2023 - 2024 Society of Scholars
2016 - 2017 Society of Scholars Fellow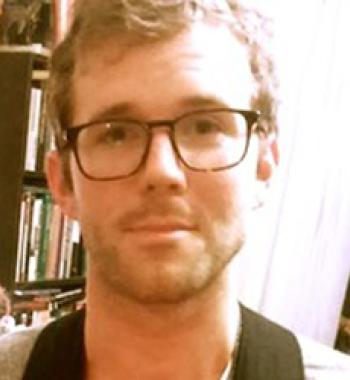 Jesse Meredith (he/him/his)
Visiting Assistant Professor
Cities of the Plan: Visions of the Built Environment in Northern England, 1960-1985
This dissertation is a cultural history of the built environment in postwar Britain. It examines the language and images that urban planners deployed and how this discourse shifted over time in response to economic necessities, political changes, postcolonial immigration, and mounting public opposition or indifference. I connect postwar planning to contemporary urban movements, exploring the ways various actors offered competing visions of the built environment as a locus of political, social, and affective transformation.