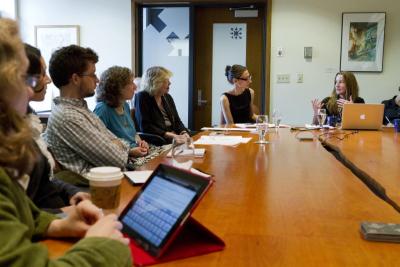 The Society of Scholars is an intellectual community of humanists of diverse generations, academic ranks, and departmental affiliations who contribute to and learn from one another's work. Each year, approximately eight faculty and three dissertation research fellowships support members of the Society of Scholars. Scholars in year-long residence at the University of Washington may be invited to participate as well. The group meets biweekly throughout the year to discuss their research in progress. 
Apply for the Fellowship (Faculty)
Apply for the Fellowship (Student)
2023 - 2024 Society of Scholars
2016 - 2017 Society of Scholars Fellow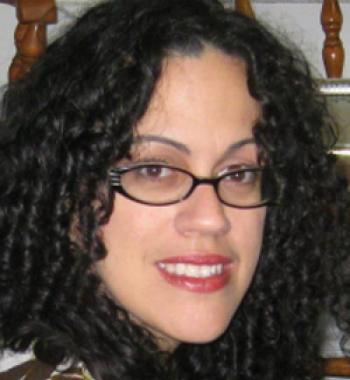 Ileana Rodriguez-Silva (she/her/hers)
Associate Professor and Director of Undergraduate Studies
Race, Masculinity, and the Newspaper: Forging Black Publics in Puerto Rico
Race, Masculinity, and the Newspaper examines the work of a set of Afro-Puerto Rican intellectuals and politicians in the early-twentieth century to cultivate black/brown publics in a US colonial context, which disavowed race-identifications through the pervasive discourses of racial harmony and racial fusion. The ultimate goal is to unearth the multiple practices they elaborated to advance their critiques of racialized domination, and to read their praxis as forms of theorizing about racial subjectivity-formation in the Spanish-speaking Caribbean.