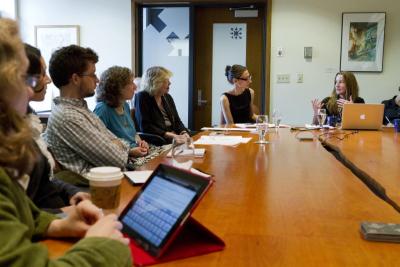 The Society of Scholars is an intellectual community of humanists of diverse generations, academic ranks, and departmental affiliations who contribute to and learn from one another's work. Each year, approximately eight faculty and three dissertation research fellowships support members of the Society of Scholars. Scholars in year-long residence at the University of Washington may be invited to participate as well. The group meets biweekly throughout the year to discuss their research in progress. 
Apply for the Fellowship (Faculty)
Apply for the Fellowship (Student)
2023 - 2024 Society of Scholars
2018 - 2019 Society of Scholars Fellow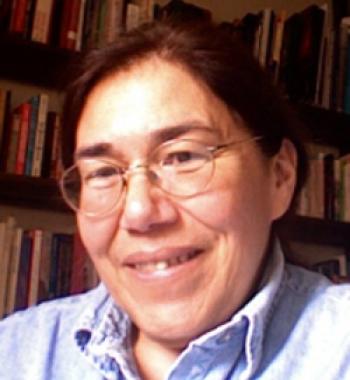 Dian Million (she/her/hers)
Associate Professor and Chair
Kinships, Relations, and Economies: Stories of Survivance for Our New Times
This project complicates data assessments of American Indian, Alaskan Native, and First Nations lives as national "problems" with more contexualized accounts. Data driven assessments of Indigenous lives dominate narratives of contemporary communities in the Arctic, in British Columbia, and in the Pacific Northwest, omitting nuanced Indigenous assessments of their own continuing health, presence, and futurity.