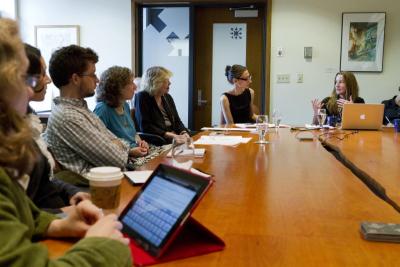 The Society of Scholars is an intellectual community of humanists of diverse generations, academic ranks, and departmental affiliations who contribute to and learn from one another's work. Each year, approximately eight faculty and three dissertation research fellowships support members of the Society of Scholars. Scholars in year-long residence at the University of Washington may be invited to participate as well. The group meets biweekly throughout the year to discuss their research in progress. 
Apply for the Fellowship (Faculty)
Apply for the Fellowship (Student)
2022 - 2023 Society of Scholars
2018 - 2019 Society of Scholars Fellow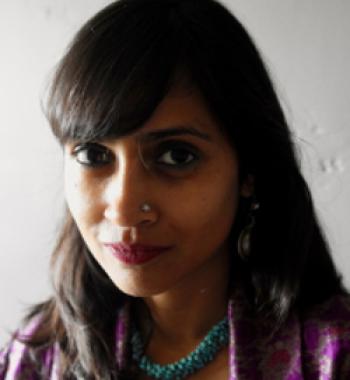 Radhika Govindrajan (she/her/hers)
Assistant Professor
More Than Human Democracy in India's Central Himalayas
In More-Than-Human Democracy in India's Central Himalayas, I examine how contemporary democratic politics—popular mobilization, electoral politics, and judicial activism and action—in the Indian state of Uttarakhand engages and is transformed by ongoing agrarian and environmental crises that affect not just human lives, but also involve the more-than-human world of animals, trees, rivers, forests, and deities. I seek to understand not only how democratic politics is constituted through discourses and practices of more-than-human sociality, relationality, and responsibility, but also how such epistemologies and ontologies of human relationships with nonhuman actors are transformed as they are drawn into this political realm.