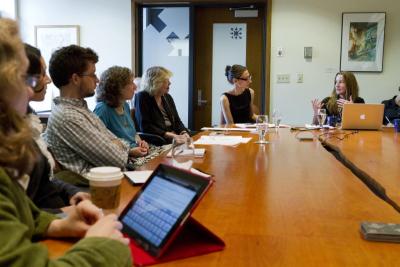 The Society of Scholars is an intellectual community of humanists of diverse generations, academic ranks, and departmental affiliations who contribute to and learn from one another's work. Each year, approximately eight faculty and three dissertation research fellowships support members of the Society of Scholars. Scholars in year-long residence at the University of Washington may be invited to participate as well. The group meets biweekly throughout the year to discuss their research in progress. 
Apply for the Fellowship (Faculty)
Apply for the Fellowship (Student)
2023 - 2024 Society of Scholars
2018 - 2019 Society of Scholars Fellow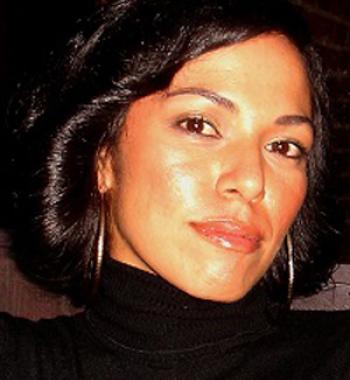 Naomi Macalalad Bragin (she/her/hers)
Assistant Professor
Black Power of Hip-Hop Dance: On Kinethic Politics
Black Power of Hip Hop Dance is an ethnographic cultural history of emergent hip hop dance in 1970s California. Shifting focus from hip hop's New York origins, this project contributes to a west coast black dance archive underresearched in dance studies. Robot, Popping, Locking, and Waackin'/Punkin' are styles innovated by youth who found common ground in the streets for a social study of black popular aesthetics, practicing outside formal dance studios. My theory of kinethic politics frames these dances of "the street" in dancers' embrace of displacement, aesthetic experimentation, blackness, and motion. I theorize blackness as a kinetic force that informs social life, not as identity formation but in movement practice.