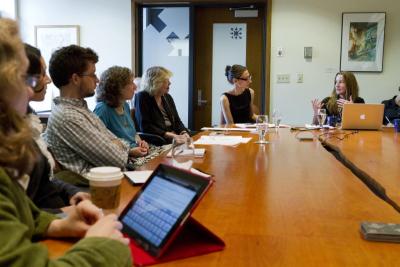 The Society of Scholars is an intellectual community of humanists of diverse generations, academic ranks, and departmental affiliations who contribute to and learn from one another's work. Each year, approximately eight faculty and three dissertation research fellowships support members of the Society of Scholars. Scholars in year-long residence at the University of Washington may be invited to participate as well. The group meets biweekly throughout the year to discuss their research in progress. 
Apply for the Fellowship (Faculty)
Apply for the Fellowship (Student)
2022 - 2023 Society of Scholars
2022 - 2023 Society of Scholars Fellow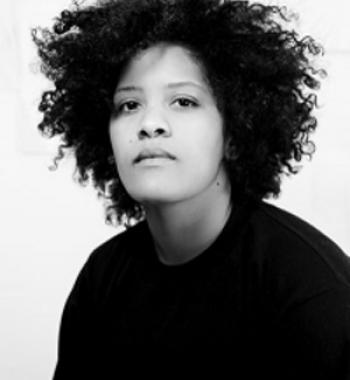 Kemi Adeyemi (she/her/hers)
Assistant Professor
The Ontokinetics of Black Queer Life
The Ontokinetics of Black Queer Life considers the world of black queer apathy, disinterest, detachment, and disassociation. The language of ontokinetics (ways of being that are also ways of moving, and vice versa) helps situate how, exactly, black queers interface with the physical and affective protocols of neoliberalism, when the state's longstanding disinvestment in and regulation of black queer life is further entrenched by privatization and financialization. By bringing performance studies and philosophy together with analysis of contemporary art and performance, this project further considers how black queers resist and subvert the multiple modes of precarity produced under neoliberal rule.