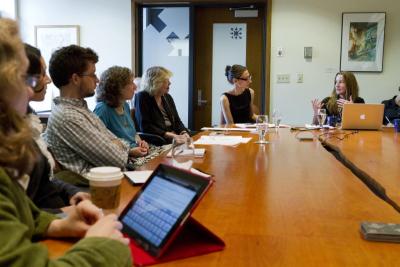 The Society of Scholars is an intellectual community of humanists of diverse generations, academic ranks, and departmental affiliations who contribute to and learn from one another's work. Each year, approximately eight faculty and three dissertation research fellowships support members of the Society of Scholars. Scholars in year-long residence at the University of Washington may be invited to participate as well. The group meets biweekly throughout the year to discuss their research in progress. 
Apply for the Fellowship (Faculty)
Apply for the Fellowship (Student)
2022 - 2023 Society of Scholars
2022 - 2023 Society of Scholars Fellow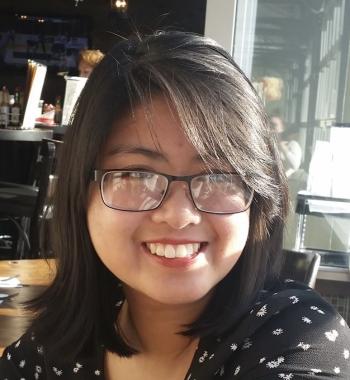 Anna Nguyen (she/her/hers)
Doctoral Candidate
Refugee Narratives and Resistance Nationalisms: The Development of Vietnamese Political Identity in the United States from the 1960s to 2000s
Anna Nguyen's project explores the varied priorities of Vietnamese refugee nationalists in the United States from the 1960s to 2000s. For Vietnamese in the United States, being a refugee is more than just a legal classification; rather the refugee is a racial formation that is central to the US understanding of non-communist Vietnamese as helpless and grateful subjects of the US empire. Her dissertation argues that US-based Vietnamese nationalists across the political spectrum were aware of this dynamic and sought to exploit their status as refugees to advance their own political agendas, while simultaneously contesting established narratives of race, war, and empire in both the United States and Vietnam.