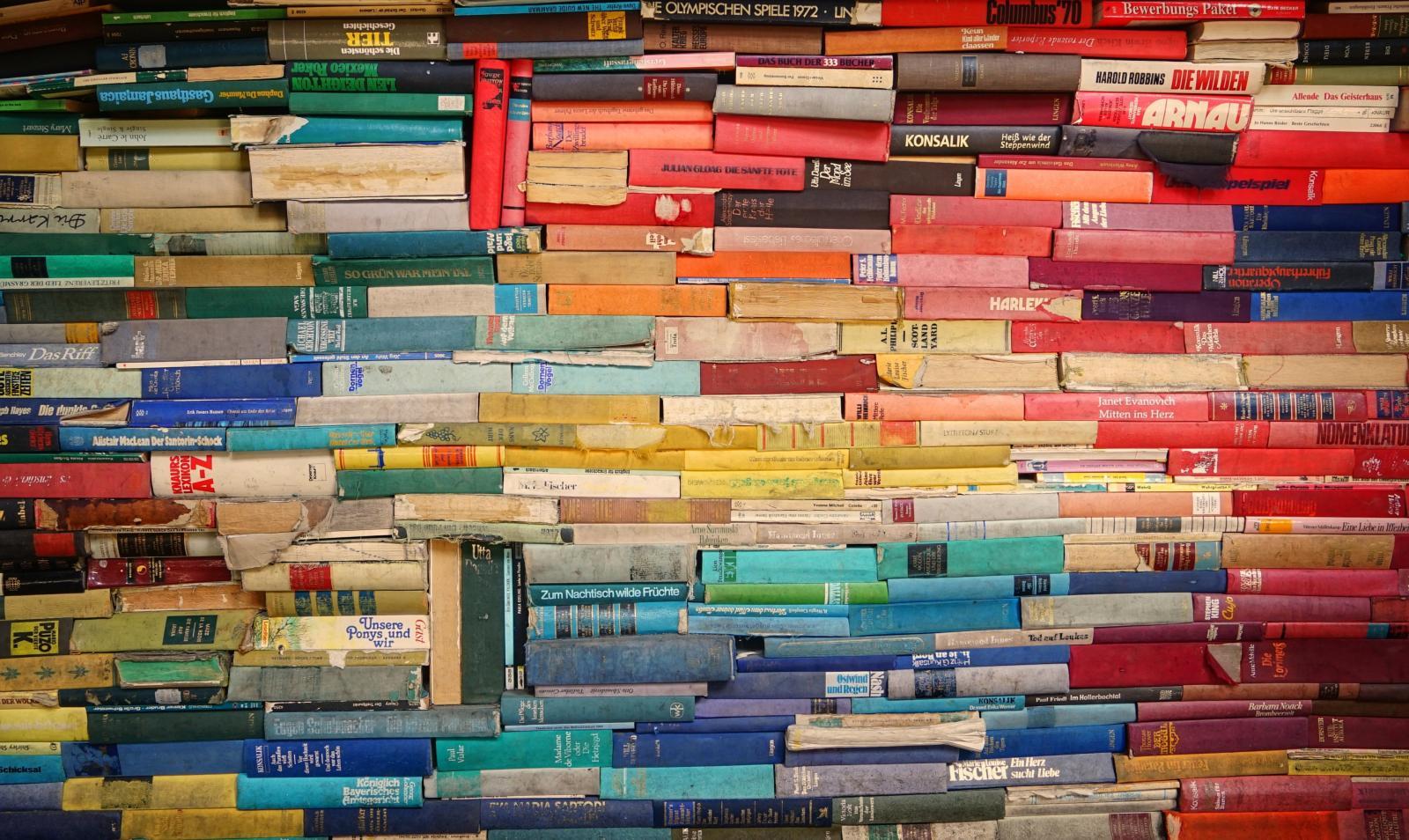 We asked Simpson Center-affiliated scholars and staff what books they recommend. Here's what they suggested.
As we find ourselves in the throes of social distancing, we asked Simpson Center-affiliated scholars and staff what books they recommend. Here's what they suggested:  
 

Dan Berger, Associate Professor, Comparative Ethnic Studies, UW Bothell:

"I am reading two book of great political urgency: 

A Planet to Win by Kate Aronoff, Alyssa Battistoni, Daniel Aldana Cohen, and Thea Riofrancos is a concise, hopeful look at the ambitions of the Green New Deal. The writers examine a maximalist version of what a Green New Deal could mean for energy, labor, development, and internationalism.

I am also reading the posthumously published anthology of writings by scholar Cedric J. Robinson, who coined the term racial capitalism. Covering everything from global historiography to Blaxploitation cinema, media criticism to organizing against police violence, the essays showcase the stunning depth of Robinson's ideas. His approach to Black studies was always global, democratic, and transformative."

 

 

Jesse Oak Taylor, Associate Professor, English: 

"I recently finished Kim Stanley Robinson's Green Earth (2015), the omnibus version of his "Science in the Capital" trilogy. Weighing in at 1000 pages, it's a hefty tome, at home on a shelf next to Dickens or Tolstoy. It's also spectacular—the most ambitious (and successful) work of 'cli fi' I've read to date, insofar as it explicitly takes up the challenge of modeling the Earth System in fiction. While KSR is known for science fiction, what I love about this novel is its realism: despite some improbable events, it also seems so very plausible. Indeed, while reading it, I found myself forgetting that the political mobilization to address the climate crisis it describes was *only* happening in the novel, and wondering why they weren't cropping up in The Seattle Times. As such, it makes for fabulous reading during an election cycle when we all need a little help imagining that response -- and the planetary future that goes with it -- into being."

 

 

Isaac Rivera, Doctoral Student, Geography

"As I prepared for my general exams, I came across a recent and timely book titled Captivating Technology by Ruha Benjamin (2019). As a geographer, I'm interested in the co-production of technology, society, and knowledge, particularly when used alongside theories of liberation, such as abolition and self-determination. Benjamin (2019) draws from Michelle Alexander to articulate what she calls the New Jim Code to demonstrate how technology and structural racism intersect. This book is a must read for better understanding how technologies reproduce the world and how we might collectively proceed to (re)design technology and refuse carceral logics."

 

 

Sabina Vaught, Visiting Scholar, Professor and Chair, Educational Leadership & Policy Studies, University of Oklahoma: 

"Empire of Wild, by Cherie Dimaline

The Marrow Thieves knocked me flat out. I taught it, gifted it, re-read it, and carried it around in my bag--just in case. So when my youngest daughter gave me Cherie Dimaline's Empire of Wild, I dropped whatever it was I was reading at the time. What was I reading? Empire is a love story for the ages: a decolonial, rematriating battle for family, land, love, and self. Cherie Dimaline wrecks me.  

Political life in the wake of the plantation: Sovereignty, witnessing, repair, by Deborah Thomas

Disinclined toward favorites and rankings, I can say unequivocally Deborah Thomas is one of my favorite anthropologists. At the outset of this book she invites us to consider "revolution in a different register, one in which archiving and repair are allied projects" (p. xv). She takes us on a journey with that consideration, through a constellation of materially ontological questions that shape the stories of Tivoli Gardens, Jamaica, state violence, and being human in the world of the plantation." 

 

 

Kathleen Woodward, Director, Simpson Center: 

In case you missed it, our Director, Kathleen Woodward, penned a thoughtful essay about David Quammen's Spillover (2012) in light of the coronavirus outbreak. Woodward writes that Quammen's compelling history of animal infections and human epidemics offers "an informed and compelling perspective" that communicates "in a compelling and not sensationalist way the catastrophic threat of pandemics to life on earth to a broad public." You can read the full essay here.

 

 

Megan Ybarra, Associate Professor of Geography: 

"Leah Lakshmi Piepzna-Samarasinha's Care Work: Dreaming Disability Justice names my frustrations (stop telling me about a cure!), fears (that being sick is understood as a lack of commitment) and dreams of mutual support networks. It is so important that we learn from folks who are chronically ill and/or immunocompromised as we think about how to support our UW community through health concerns. As we think about building community, Piepzna-Samarasinha reminds us that "we sit in legacies of scarcity, survival and deep, unpacked grief that sometimes make people bitter and enraged when they see someone asking, as if they have a goddamn right to, for a chair." I am grateful for her insights that disability justice isn't (just) about ramps or interpretation, it's about unpacking our deep histories for communities of color who were raised to believe that accessibility was a privilege that we do not deserve."