A News Roundup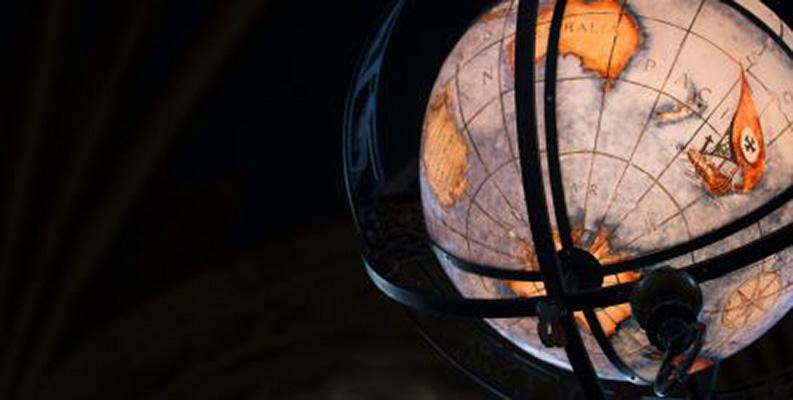 What are we celebrating these days at the Simpson Center? We're so glad you asked …
What are we celebrating these days at the Simpson Center? We're so glad you asked …
Annie Fee (Doctoral Candidate, Comparative Literature) received a three-year postdoctoral fellowship from the British Academy. She will study at University College London, building on her work as a Digital Humanities Fellow last summer at the Simpson Center.  Her project, "A Counter-Cartography of 1920s Paris Film Culture," creates a digital map of inter-war Paris cinema culture, using news stories, fan letters, and details of political meetings held in cinemas to create the first social map of cinemas in 1920s Paris. What's more, Fee was recently named a 2015 Graduate Medalist from the College of Arts & Sciences.
Ivette Bayo Urban (Doctoral Candidate, Information School) heads to Yale to attend the FemTechNet Summer Workshop, a four-day session of curriculum development and professional networking around issues of feminism and science and technology studies. With the Simpson Center's support, she will participate in two Distributed Open Collaborative Courses (DOCCs), a feminist alternative to MOOCs developed through FemTechNet. In the fall, Bayo Urban returns to UW to teach "Collaborations in Feminism and Technology" (GWSS 390), which gives students an overview of contemporary theorizing about gender, race, technology, and power.
Tyler Fox (Instructional Technologist, UW-IT Learning) has been accepted to the New Scholars Seminar in Digital Humanities at the University of Western Sydney, Australia. He will travel to Sydney this summer with support from the Simpson Center, the Consortium of Humanities Centers and Institutes, and CenterNet. Fox has been an ongoing Simpson Center collaborator, teaching a course on project management for digital scholarship and advising the Digital Humanities Summer Fellowships and Demystifying Digital Humanities workshop series.
Cabeiri Robinson (South Asian Studies), a 2014-15 Society of Scholars member, has been awarded two prizes for her book, Body of Victim, Body of Warrior (University of California Press, 2013), which examines the lives of Kashmiri refugees within the complex history of the region and international definitions of refugees and human rights. The South Asia Council of the Association for Asian Studies awarded her the Bernard Cohn Prize for best first book in South Asian Studies, and the American Institute of Pakistan Studies awarded her its 2013-2014 book prize.
James Tweedie (Comparative Literature), a Simpson Center executive board member, was awarded an Andrew W. Mellon New Directions Fellowship. The program allows faculty members in the humanities to acquire advanced training outside their area of expertise to pursue a specific research agenda. The fellowship supports Tweedie's efforts to take courses in industrial and urban design, animation, and art history. 
Congratulations to all!