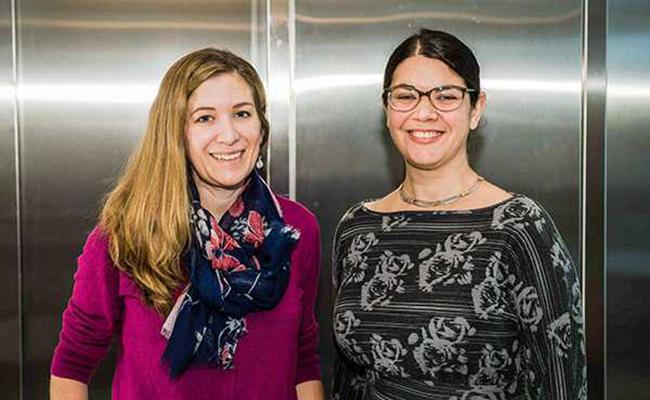 "People across the globe are shocked by how conditioned Americans have become to experiencing tremendous medical debt," Berliner said. "It's a normal part of life for us and unthinkable for them."
The media queries began before the research had even appeared in print. Last February the website of the journal Social Science & Medicine published a study by University of Washington researchers Nora Kenworthy and Lauren Berliner on the rise of crowdfunding campaigns to pay for personal medical costs.
Their first-of-its-kind survey, supported by the UW Simpson Center for the Humanities, found that sites like GoFundMe provide a poor safety net for families struggling with medical costs. They found that such campaigns, which have become a multi-billion-dollar phenomenon, tend to reflect—and potentially worsen—inequities already at play in US health care.
Through a story by the Simpson Center, and another at UW News, the research landed amid a raging national discourse on the public role in health care. That led to coverage from The Atlantic, The Financial Times, The Guardian, The San Francisco Chronicle, Marketplace Public Radio, HuffPost, and other outlets, including a cover story in Mother Jones under the arresting headline "Go Fund Yourself." The interest has continued with interviews with reporters from The Washington Post, Buzzfeed, the CBC, and others.
Berliner and Kenworthy have provided journalists with findings from their study of 200 randomized GoFundMe campaigns. They found that 90 percent of campaigns did not reach their financial goal and that 10 percent raised less than $100. Their work suggests that those with wealthy social networks and savvy social-media skills have the best chance at running successful campaigns, while those with chronic diseases (often associated with aging) or overlapping financial needs have the hardest time persuading others to donate.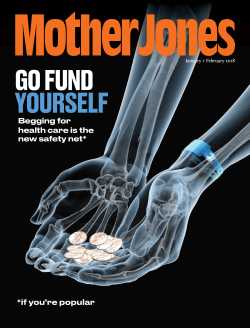 In doing so, the two reveal a crucial underlying question: Should we as a nation treat health care as a universal human right or as a private good to be earned? Crowdfunding campaigns, structured around individualized stories of suffering, train us to view health care as a private good dependent on "deservingness" and self-marketing skills, they argue.
"Crowdfunding takes our already unfair health system and makes it more unfair by asking people to market themselves—in essence, to produce a worthy illness—in order to survive," Kenworthy, Assistant Professor of Nursing & Health Studies at UW Bothell, told The Guardian. "When people fall through those gaps, they often turn to these platforms as a last resort."
"Injections that cost $10,000 every six months are a more solvable problem than a campaign for a family citing a litany of challenges, like utility bills that aren't being paid because the family is paying for health care," Berliner, Assistant Professor of Interdisciplinary Arts & Sciences at UW Bothell, told Bloomberg.
The media interviews have involved a significant time commitment for the two as they balance research, teaching, and other responsibilities. They have learned to distill their work into simple terms and to direct reporters toward points they consider important. While many reporters asked about crowdfunding tips and strategies, Berliner and Kenworthy try to lead them toward broader systemic questions.
"We learned that bringing attention to our concerns about equity and social justice usually requires us to actively steer the conversation in that direction," Berliner said.
The two find it especially interesting to talk to international reporters, who are often shocked at how common it is for health crises to become financial disasters for American families. (Medical expenses are the largest single cause of bankruptcies in the US.)
"People across the globe are shocked by how conditioned Americans have become to experiencing tremendous medical debt," Berliner said. "It's a normal part of life for us and unthinkable for them."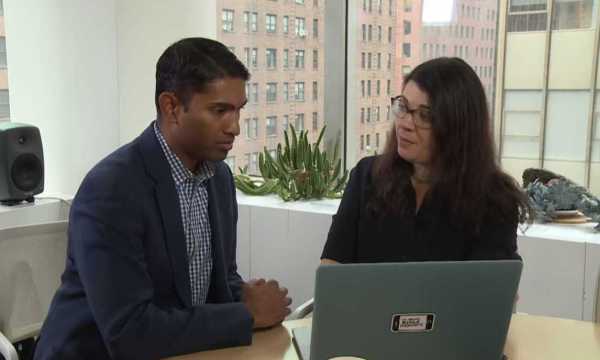 By collaborating across disciplines, the two have found multiple lenses through which to view their topic. They have discussed the emotional demands of being forced to self-promote during chemotherapy, the rhetorical strategies involved (it's not typically the saddest stories that succeed), and the digital literacies that can penalize older people and non-English speakers. By looking at demographic data, they found that medical crowdfunding is more popular in states that rejected Medicaid expansion under the Affordable Care Act, suggesting a connection to a weaker social safety net (or foundation).
The two have received new support from the UW Royalty Research Fund and are pursuing additional funding to broaden their research through both quantitative study and ethnographic interviews. Bringing their work to the public through news outlets has deepened their interest in studying the topic, Kenworthy said.
"This experience has underscored for us how wide-reaching the story of crowdfunding is these days," she said. "It's not just a passing fad, but an increasingly deep part of our culture around care, charity, and appealing for help. Talking with the media has deepened our commitment to this project for the long haul, and our recognition that crowdfunding is a crucial window into the financial and health struggles of many Americans."
Selected Media Coverage