Building New Pathways for Graduate Education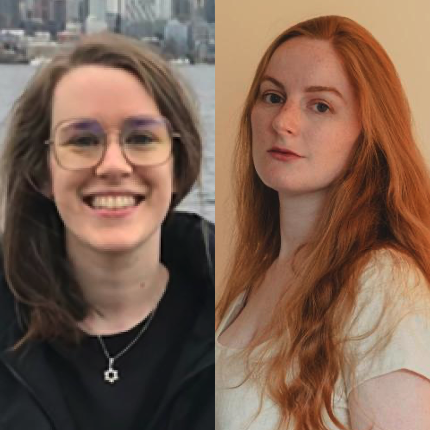 The IDP is one tool for reimagining what getting a humanities PhD could look like, what kinds of scholars students can become, and the kinds of careers to which their study could lead.
In the spring of 2020, graduate student employees at the University of Washington (UW) sought to reimagine doctoral education. Negotiating terms for a new union contract, an overwhelming number of graduate students—ourselves among them—voted for the implementation of Individual Development Plans (IDPs) in doctoral programs across campus. That demand has yet to be realized. Nevertheless, we maintain that the IDP is a vital tool for humanities PhDs.  Students and departments have the power to develop them together. We have spent the last year in conversation with faculty and graduate students in the English Department to develop an IDP that would meet our needs as English PhD students and provide mentoring support to faculty in the department. And we believe that the same can happen in doctoral programs throughout the U.S., giving graduate students a greater range of options as they move into career trajectories upon completion of the PhD.
IDPs are used widely by employers and even in other colleges on the UW campus (17 other departments, at least). However, use of these IDPs is inconsistent and the templates available are not specific to the experiences of students in different fields or departments. For us, IDPs represent a unique opportunity to support tailored career conversations between students and faculty by collecting and prioritizing different facets of the PhD experience rather than focusing solely on the dissertation. In addition to supporting PhD students seeking tenure-track academic positions, the IDP provides structure and guidance for students who do not intend to seek tenure-line roles or whose career goals shift throughout their education.
The IDP is one tool for reimagining what getting a humanities PhD could look like, what kinds of scholars students can become, and the kinds of careers to which their study could lead. With questions dedicated to these aims, the IDP can bridge knowledge gaps about different career trajectories for PhD students, such as gaps caused when advisors are unfamiliar with alternative career paths and/or students are uncertain about their professional goals. In our context as humanities PhDs, it was difficult to imagine alternative career routes beyond the traditional Research 1 institution and a tenure track dream.
More than 40% of graduate students in English departments leave their programs without finishing their degree. One major cause is a lack of professional development beyond the institutional environment in which students are attaining their degrees. Insufficient mentoring and lack of knowledge about fields in which students could translate their skills and research beyond tenure-line faculty roles are systemic issues across doctoral education, and graduate student attrition is one of many symptoms. The typical mentoring approach is for individual students to individually advocate for their professional development or innovative research projects. This means that the responsibility for reimagining the PhD falls on those who are already doing a lot of work, typically without a lot of institutional power.
The IDP can guide mentoring conversations, providing a helpful reminder for both students and faculty to attend to skills and experiences beyond the dissertation. Through our time as Reimagining the Humanities PhD and Reaching New Publics: Catalyzing Collaboration Mellon Fellows, we worked closely with our North Seattle Community College faculty mentors, Jim Jewell and Cristóbal Borges, to understand the kind of training and teaching skills that humanities PhDs would need to succeed in both a search for a job at an access-oriented institution and working in an institutional environment that differs from the Research 1 university. An IDP can help students identify the different areas on which they might also focus: having faculty evaluate their teaching, improving their teaching through workshops or assignment development, and serving on committees to learn the day-to-day of operating a department. These are all skills that are vital for a community college careers and that are inconsistently available to students.
The dissertation, especially if paired with graduate work that is directly relevant to other fields, can still provide a helpful translation of skills to other jobs, either directly in its content or through its methodology. For instance, Kaelie Giffel's work with the Empowering Prevention and Inclusive Community (EPIC) team doing sexual harassment prevention training was directly related to her research in feminist literary criticism and critical university studies. By drafting a list of her experiences and skills outside of her dissertation, and brainstorming with her advisor, she identified work in campus community centers as an ideal fit for her. She now works at North Carolina State University's Women's Center as an Assistant Director for Interpersonal Violence Prevention Education and Training. She has used her experience as a teacher, a trainer, a union organizer, and a researcher to contribute to violence prevention work.
In Caitlin Postal's case, contributions to digital humanities initiatives throughout her graduate education and participation in the Digital Humanities Summer Institute and the University of Pennsylvania's DREAM Lab developed a technical skillset that is not always available to humanities students. The professional skills attained through digital humanities programs and pedagogical training in the Expository and Interdisciplinary Writing Programs were more relevant to her job search than her research into medieval literary and cultural studies (though she would not have become a digital humanist without pursuing her interest in digital medieval studies). She now works at DigitalOcean as a Technical Editor, supporting the Write4DOnations initiative to provide practical guides for free and open-source software.
Despite being trained for it, neither of us pursued tenure-line positions at R1 institutions. We sought positions that highlighted our strengths, cultivated care and advocacy, and were driven by community needs rather than nebulous institutional needs. While we didn't have IDPs when we started, we effectively made our own.
It shouldn't have to be that way: humanities departments can offer resources and empower all graduate students and faculty to have these conversations. We should have these conversations collectively. Rather than individuals having to advocate for themselves in isolation and on a case-by-case basis, we should hold conversations between faculty and students about what new possibilities we see or want to make. It is neither easy nor comfortable to develop alternative career pathways. It requires sustained work and advocacy for something other than the norm. Reimagining the humanities PhD requires reimagining, and it requires community participation.
---
Kaelie Giffel and Caitlin Postal were 2019-2020 Mellon Collaborative Fellows for Reaching New Publics and are completing doctoral degrees in the English Department.