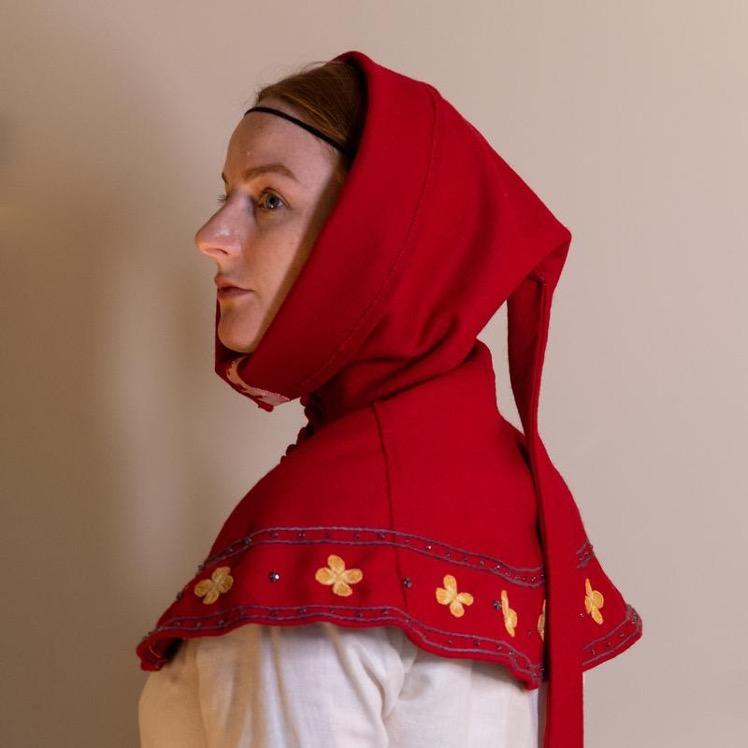 "An ancient metaphor: thought is a thread, and the raconteur is a spinner of yarns — but the true storyteller, the poet, is a weaver. The scribes made this old and audible abstraction into a new and visible fact. After long practice, their work took on such an even, flexible texture that they called the written page a textus, which means cloth."
— Robert Bringhurst, "The Elements of Typographic Style"
UW Textile Studies is a Graduate Research Cluster sponsored by the Simpson Center that offers field trips, lightning talks, and a space for gathering together scholars across disciplines who are asking questions such as:
What can culturally specific ways of creating, wearing, and living with fabrics teach us about what makes human beings both unique and similar?
How do contemporary and ancient cultures value the labor, materials, and time that go into the production of textiles?
Why are some textile objects identified as art and others as artifacts?
How do makers construct communities for themselves?
How can discourses on Fashion inform and change the History of Science and Technology? 
Kaitlyn Boulding, who co-leads the cluster with Caitlin Postal and Lauren Hanley, wrote an article on the group for the Simpson Center Medium news platform that explores how these questions are being variously answered and expanded the group ventures into the community.
We hope you take a moment to read the full article and consider connecting with the group of scholars behind it.
The above photo shows Caitlin Postal Wearing her Medieval Hood (photo credit: Caitlin Postal).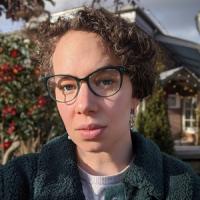 Kaitlyn Boulding is a doctoral candidate in the department of Classics. Her dissertation research explores the relationships between craft, cosmological myth, festival cultures, the transmission of knowledge in Hesiod and Plato. Kaitlyn is the founding project leader of the Textile Studies Graduate Research Cluster, which aims to foster interdisciplinary connections across the campus and build strong research networks with crafting communities in Seattle.