Virtual Pedophilia: Sex Offender Profiling and U.S. Security Culture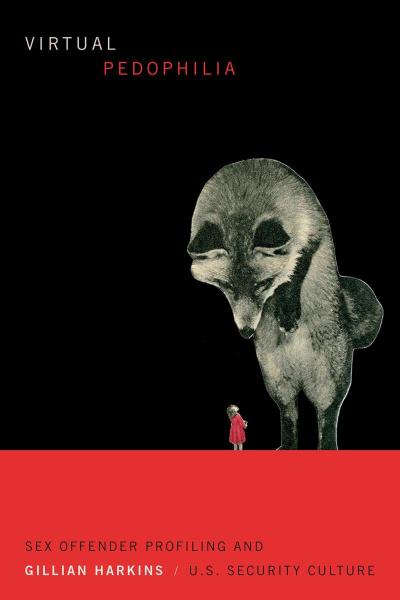 Virtual Pedophilia: Sex Offender Profiling and U.S. Security Culture
In Virtual Pedophilia (Duke, 2020), Gillian Harkins traces how by the end of the twentieth century the pedophile as a social outcast evolved into its contemporary appearance as a virtually normal white male. The pedophile's alleged racial and gender normativity was treated as an exception to dominant racialized modes of criminal or diagnostic profiling. The pedophile was instead profiled as a virtual figure, a potential threat made visible only when information was transformed into predictive image. The virtual pedophile was everywhere and nowhere, slipping through day-to-day life undetected until people learned how to arm themselves with the right combination of visually predictive information.
Drawing on television, movies, and documentaries such as Law and Order: SVU, To Catch a Predator, Mystic River, and Capturing the Friedmans, Harkins shows how diverse U.S. audiences have been conscripted and trained to be lay detectives who should always be on the lookout for the pedophile as virtual predator. In this way, the perceived threat of the pedophile legitimated increased surveillance and ramped-up legal strictures that expanded the security apparatus of the carceral state.
Read more about this book on the publisher's website.