Racism and the Making of Gay Rights: A Sexologist, His Student, and the Empire of Queer Love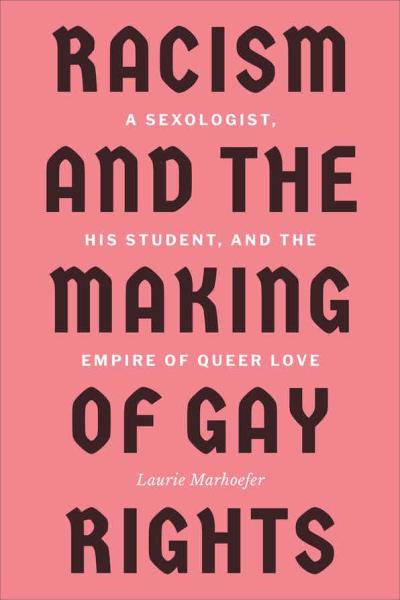 Racism and the Making of Gay Rights: A Sexologist, His Student, and the Empire of Queer Love
In 1931, a sexologist arrived in colonial Shanghai to give a public lecture about homosexuality. In the audience was a medical student, and after the lecture concluded, he introduced himself. The sexologist, Magnus Hirschfeld, fell in love with the medical student, Li Shiu Tong. Li became Hirschfeld's assistant on a lecture tour around the world – the first time in history that a renowned expert defended homosexuality to so many people in so many countries.
Racism and the Making of Gay Rights (Toronto, 2022) shows how Hirschfeld laid the groundwork for modern gay rights, and how he did so by borrowing from a disturbing set of racist, imperial, and eugenic ideas. Yet on his journey with Li, Hirschfeld also had inspiring moments – including when he formulated gay rights as a broad, anti-colonial struggle and as a movement that could be linked to Jewish emancipation.
Read more on the publisher's website.