Performance and the Afterlives of Injustice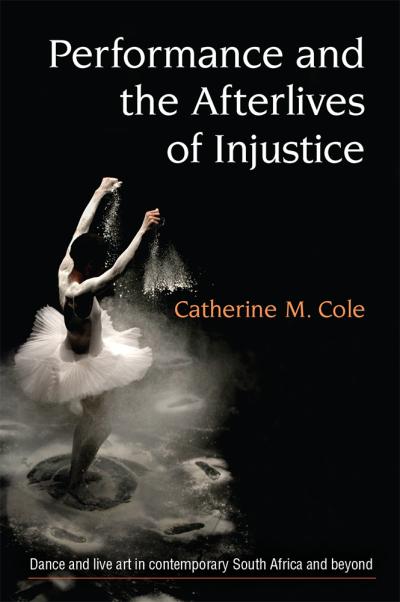 Performance and the Afterlives of Injustice
In the aftermath of state-perpetrated injustice, a façade of peace can suddenly give way, and in South Africa and the Democratic Republic of Congo, post-apartheid and postcolonial framings of change have exceeded their limits. 
Performance and the Afterlives of Injustice (Michigan, 2020) reveals how the voices and visions of artists can help us see what otherwise evades perception. Embodied performance in South Africa has particular potency because apartheid was so centrally focused on the body: classifying bodies into racial categories, legislating where certain bodies could move and which bathrooms and drinking fountains certain bodies could use, and how different bodies carried meaning.
The book considers key works by contemporary performing artists Brett Bailey, Faustin Linyekula, Gregory Maqoma, Mamela Nyamza, Robyn Orlin, Jay Pather, and Sello Pesa, artists imagining new forms and helping audiences see the contemporary moment as it is: an important intervention in countries long predicated on denial. They are also helping to conjure, anticipate, and dream a world that is otherwise. The book will be of particular interest to scholars of African studies, black performance, dance studies, transitional justice, as well as theater and performance studies.
Read more on the publisher's website.