Forgiveness Work: Mercy, Law, and Victims' Rights in Iran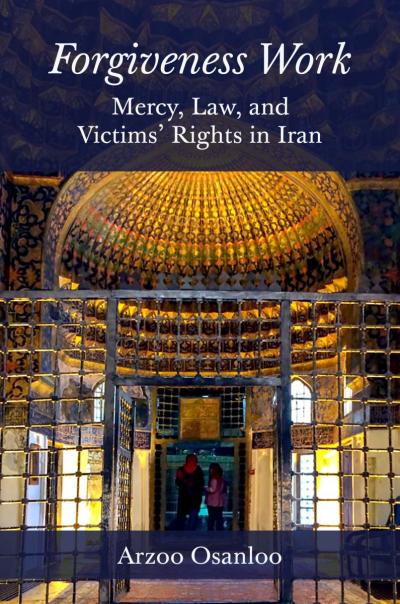 Forgiveness Work: Mercy, Law, and Victims' Rights in Iran
Iran's criminal courts are notorious for meting out severe sentences—according to Amnesty International, the country has the world's highest rate of capital punishment per capita. Less known to outside observers, however, is the Iranian criminal code's recognition of forgiveness, where victims of violent crimes, or the families of murder victims, can request the state to forgo punishing the criminal. Forgiveness Work (Princeton, 2020) shows that in the Iranian justice system, forbearance is as much a right of victims as retribution. Drawing on extended interviews and first-hand observations of more than eighty murder trials, Arzoo Osanloo explores why some families of victims forgive perpetrators and how a wide array of individuals contribute to the fraught business of negotiating reconciliation.

Based on Qur'anic principles, Iran's criminal codes encourage mercy and compel judicial officials to help parties reach a settlement. As no formal regulations exist to guide those involved, an informal cottage industry has grown around forgiveness advocacy. Interested parties—including attorneys, judges, social workers, the families of victims and perpetrators, and even performing artists—intervene in cases, drawing from such sources as scripture, ritual, and art to stir feelings of forgiveness. These actors forge new and sometimes conflicting strategies to secure forbearance, and some aim to reform social attitudes and laws on capital punishment.

Forgiveness Work examines how an Islamic victim-centered approach to justice sheds light on the conditions of mercy.
Forgiveness Work: Mercy, Law, and Victims' Rights in Iran won the Herbert Jacob Book Prize, which was awarded by the Law & Society Association in 2021. 
More information on the publisher's website.