Feminista Frequencies: Community Building through Radio in the Yakima Valley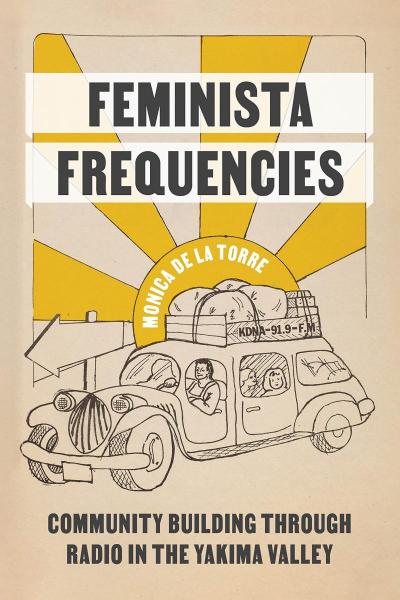 Feminista Frequencies: Community Building through Radio in the Yakima Valley
In Feminista Frequencies, Monica De La Torre unearths the remarkable history of one of the United States' first full-time Spanish-language community radio stations, Radio KDNA, which began broadcasting in the Yakima Valley in 1979. Extensive interviews reveal the work of Chicana and Chicano producers, on-air announcers, station managers, technical directors, and listeners who contributed to the station's success. Monica De La Torre weaves these oral histories together with a range of visual and audio artifacts, including radio programs, program guides, and photographs to situate KDNA within the larger network of Chicano community-based broadcasting and social movement activism. Feminista Frequencies highlights the development of a public broadcasting model that centered Chicana radio producers and documents the central role of women in developing this infrastructure in the Yakima Valley. De La Torre shows how KDNA revolutionized community radio programming, adding new depth to the history of the Chicano movement, women's activism, and media histories.
Please join us for a book launch, celebration, and discussion with author Monica De La Torre Wednesday, May 18, from 3:30–5pm in Communications 202. More info.
More from the publisher.
---
On March 20, 2022, The Seattle Times Pacific NW Magazine cover story featured Monica De La Torre and her research. Read more at these links: