Summer Institute in the Arts & Humanities (SIAH)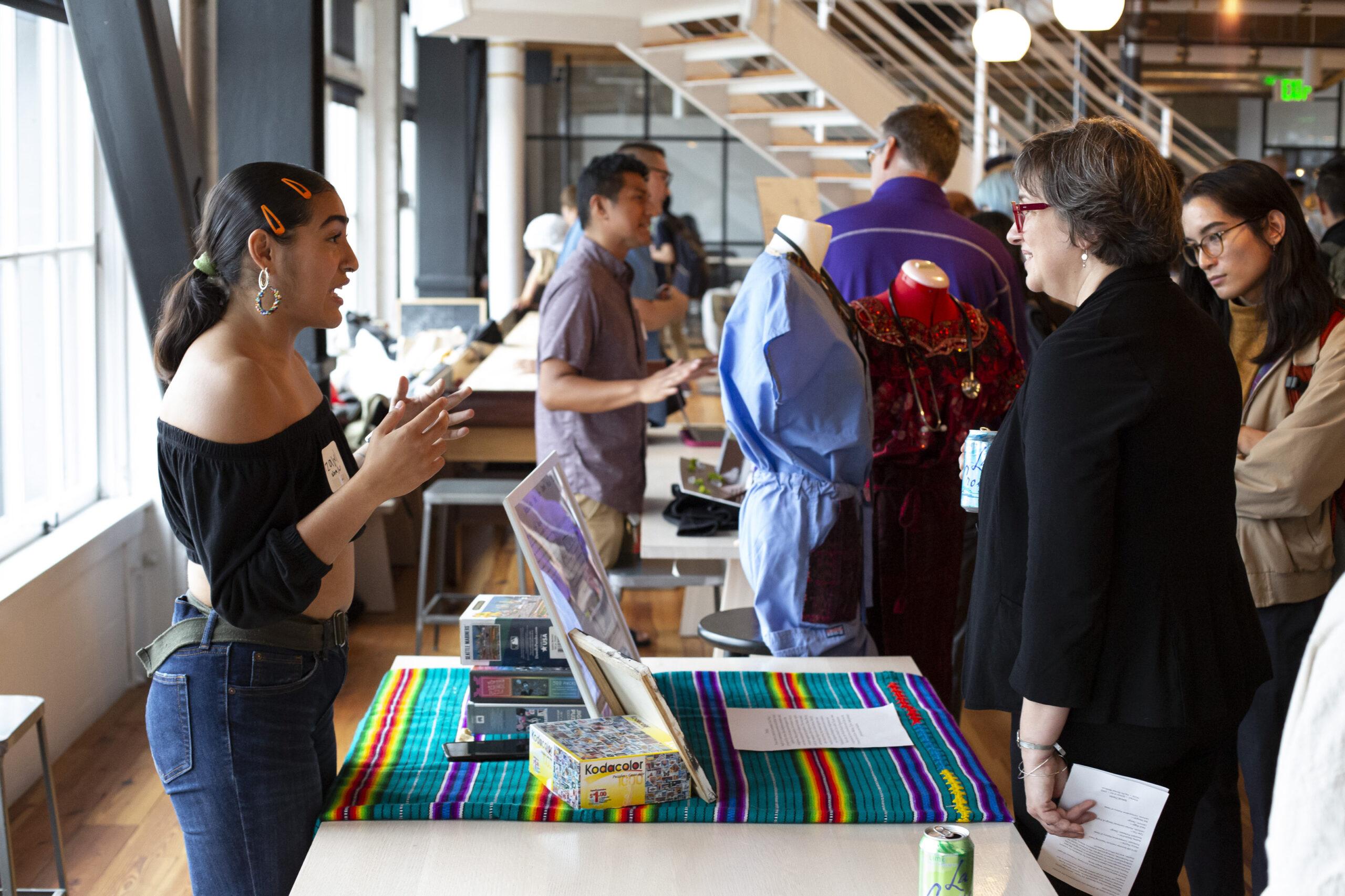 About the Summer Institute in the Arts & Humanities (SIAH)
The Summer Institute in the Arts & Humanities (SIAH) was created by the Undergraduate Research Program (URP) in collaboration with the Simpson Center for the Humanities in 2002 to provide an intensive research opportunity for humanities and arts students that increases the number of undergraduates doing research in the humanities, engages humanities and arts faculty in research with undergraduates, establishes a community of undergraduate arts and humanities scholars, and creates a forum for humanities undergraduates to present their scholarly work.
SIAH offers a research opportunity for undergraduates to engage in scholarly research with accomplished scholars and peers while earning full-time academic credit. This scholarly experience occurs in the context of seminars and tutorial-style lessons with faculty who offer expertise from disciplinary and interdisciplinary points of view in a space that encourages mutual learning with peers as well as independent thought. Student participants develop individual, original research ideas related to an interdisciplinary theme, create a scholarly research paper or project, work through a faculty and peer critique process and formally present their work to their colleagues and the larger community at a closing symposium.
Learn more about SIAH through the URP website.
Past SIAH Themes:
2020 – Contested Bodies: Power, Identity, and the Life Cycle
How to Apply:
SIAH updates its application procedures each year. Follow the link to the SIAH "Information for Applicants" page for information about applying.
Contact URP about SIAH:
Email: urp@uw.edu
Phone: 206-543-4282
171 Mary Gates Hall
Center for Experiential Learning & Diversity