Past Undergraduate Programs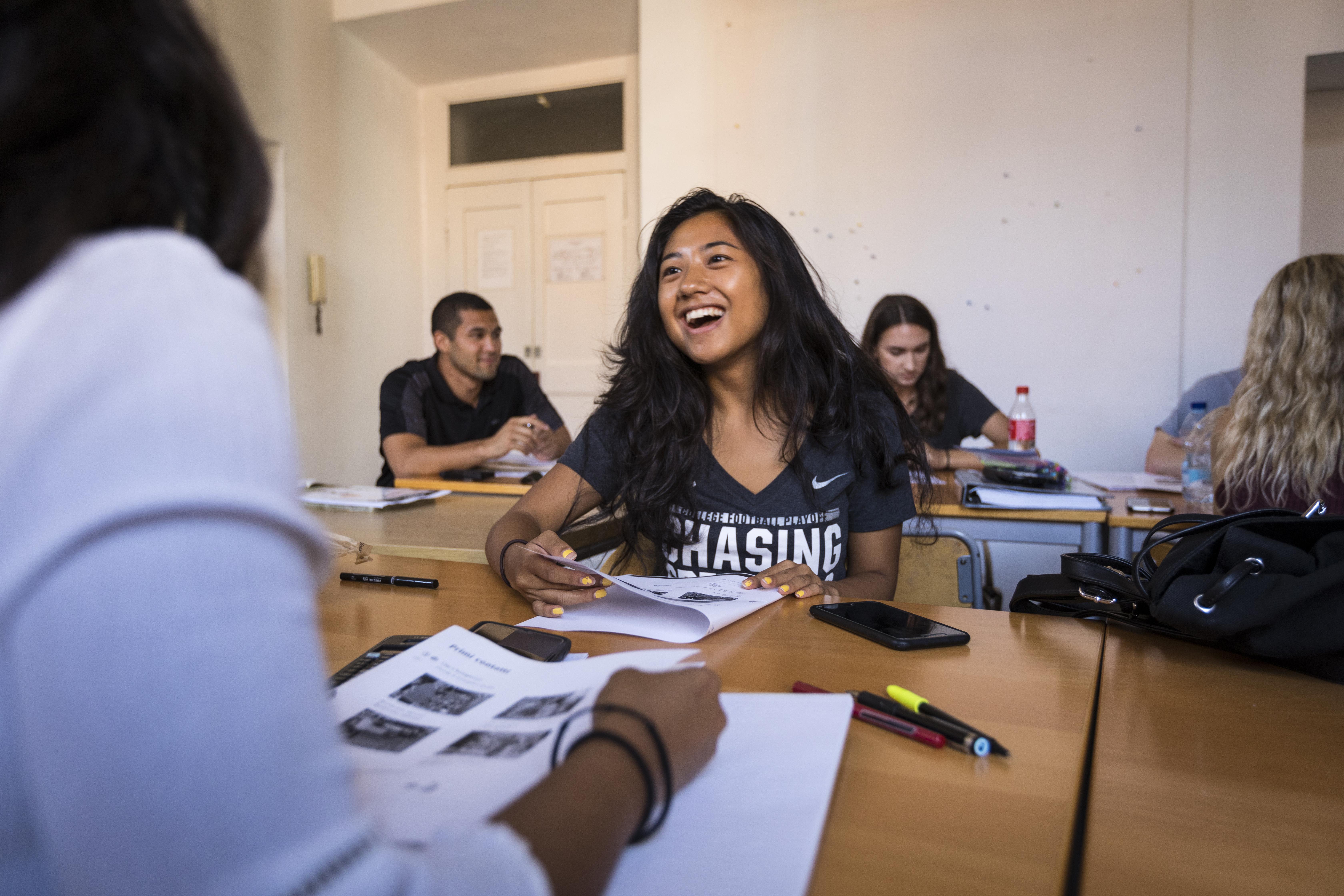 About Past Undergraduate Programs
In addition to these current and emerging programs, the Simpson Center has a long history of work in undergraduate education in the humanities. Many of our initiatives in this area have been supported and made possible by generous institutional and private donors.
Danz Courses in the Humanities
Generously supported by Fredric Danz, these undergraduate courses served as a model of excellence in humanities education for nearly a decade, from 2001-2009. The courses enrolled a maximum of 150 students each year and were team-taught by two faculty and three teaching assistants from different disciplines. These interdisciplinary learning opportunities were funded entirely, with the exception of staff time, by a gift of $750,000 from the Danz Foundation (with the additional crucial support of tuition waivers for the graduate teaching assistants from the UW Graduate School). The themes and topics of these courses ranged widely. For example, in the final year of the program, all three of the courses focused on the sciences in accordance with Fredric Danz's wish to address the impact of science and philosophy on man's perception of a rational universe. Over the years, the courses earned a reputation for being challenging and imaginative in curriculum and content and were highly regarded by faculty, students, and advisors, both for these attributes and for the opportunity they represented, virtually unheard of at a large public university, to engage in interdisciplinary research and inquiry in the humanities at the undergraduate level.
Difficult Dialogues
From 2006-2008, with the support of a generous $100,000 grant from the Ford Foundation, the Simpson Center developed new courses as well as fostered new campus community connections through the framework of Difficult Dialogues: Engaging Southeast Asian American Pluralism in Seattle: UW Undergraduate Student-Teacher Conversations on Religion, Politics, and Identity. This program was one of only twenty-seven selected nationally for support of this kind. Further, the Simpson Center supplemented this grant award with an internal investment of $23,583 (funds that went primarily to support course development for UW faculty). Laurie Sears (History) and Kiko Benitez (Comparative Literature) served as faculty Project Directors the program, which culminated in its second year with compelling team-taught undergraduate courses in the humanities on "The Anthropology of War" and "Violence, Myth, and Memory" in Southeast Asia, among others, as well as a culminating performance event.