Lecture Hall Communications 120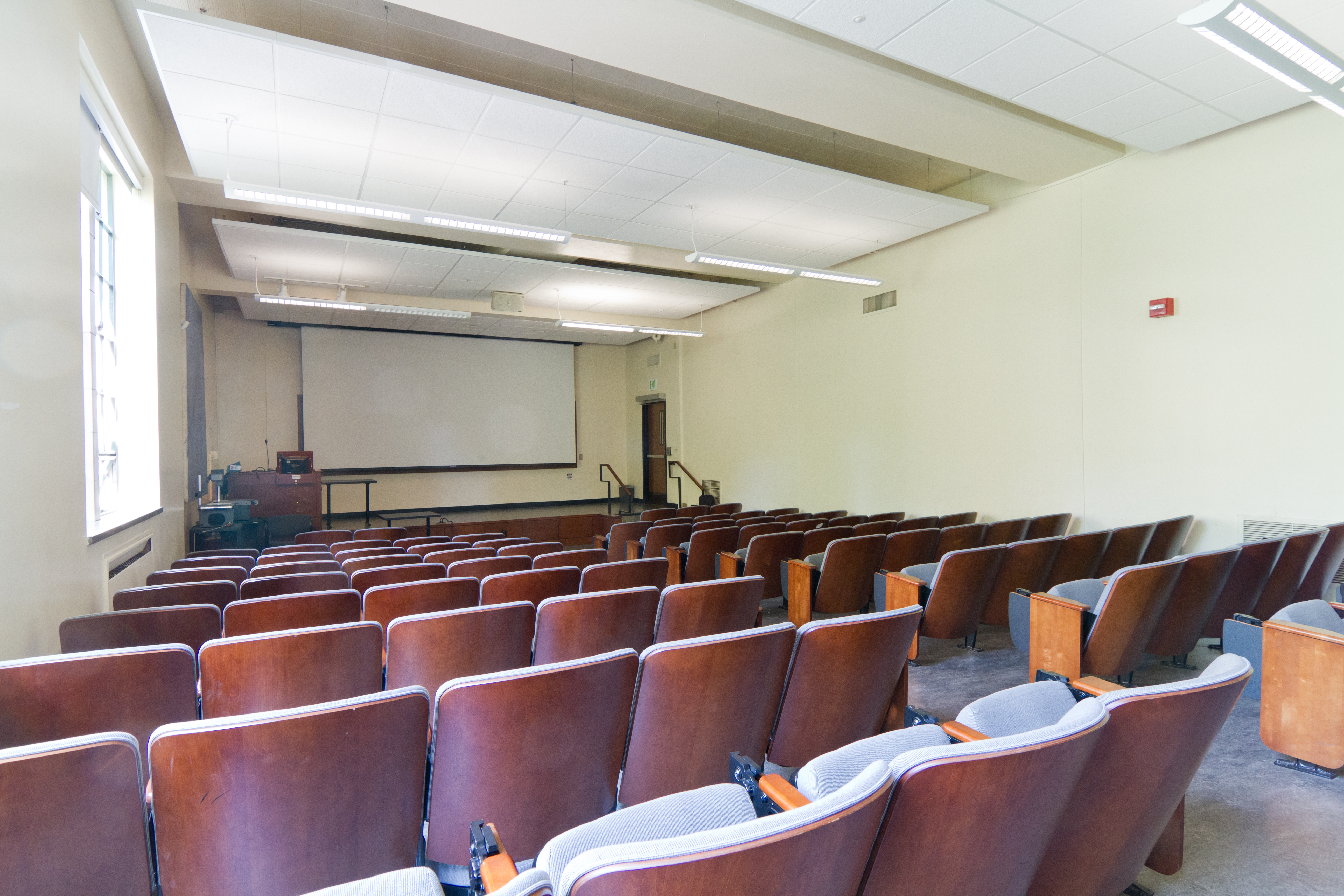 Capacity: 95 (fixed folding tablet-arm seats on a sloped floor)
Primary uses: large lectures, conferences, and symposia
Equipment available: data/video projector, DVD/VCR combo player, retractable screen, whiteboard, Ethernet connection, 2 overhead projectors, and podium microphone
Equipment available with the key from CSS: wireless microphone
Scheduling availability: The Simpson Center schedules use of this space for events beginning at 3:30 pm or later on weekdays. Because the space is used for general university classes earlier in the day, event organizers may need to tidy up prior to their events.
Special considerations: Receptions are not permitted in this space. Covered beverages only.
Accessibility: Automated door, space for wheelchair at front of auditorium, with mobile desks. Access via first floor with elevator. Link to accessibility map. Please contact schadmin@uw.edu about other accessibility needs.
More about Communications 120 (including a 3D video and exact dimensions of the space) available through the UW Classroom Listing for the Communications Building.