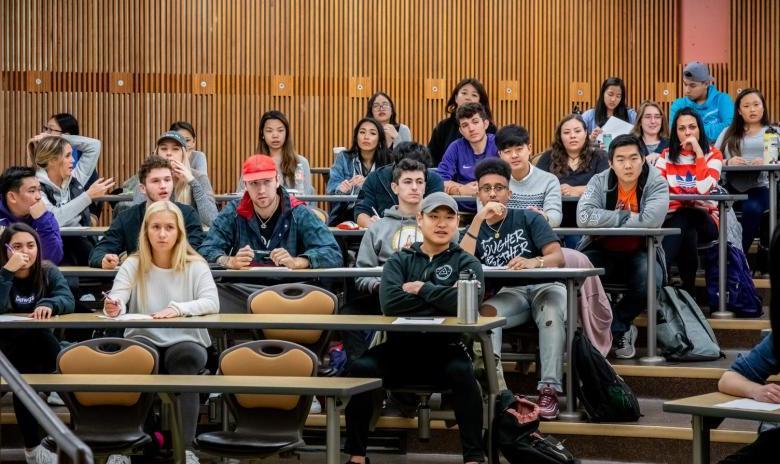 About Humanities First
The Simpson Center for the Humanities is proud to host the Humanities First leadership, faculty, and staff in the UW Communications Building. Humanities First is a new First Year Experience for incoming students to learn about and connect with the University of Washington, our Seattle campus, and the histories and voices of our broader Pacific Northwest community.
Humanities First aims to help students think broadly about human life and to explore the questions that matter—questions about unity, about communication, about who controls the story, and about how this affects our world.  The questions humanities explores are, now more than ever, the questions that count.
Humanities First consists of a series of three courses centered around a common theme, and all of which emphasize collaboration, higher-order thinking, public communication in the form of team Instagram feeds, and professional presentation in the form of E-Portfolios.  The Winter seminars focus specifically on the voices and histories of the Indigenous Peoples of our area while the Spring seminars focus on those of the Asian and Pacific Asian populations.
Students may take one or more of the series. Students who complete the entire series will earn the designation "Humanities First Scholar" and will have the opportunity to apply for a Humanities First Internship, where they will have opportunities to develop mentoring and communication skills.
The Humanities First program is generously funded by a grant from The Andrew W. Mellon Foundation to the Humanities Division in the College of Arts & Sciences.
Learn more about Humanities First.