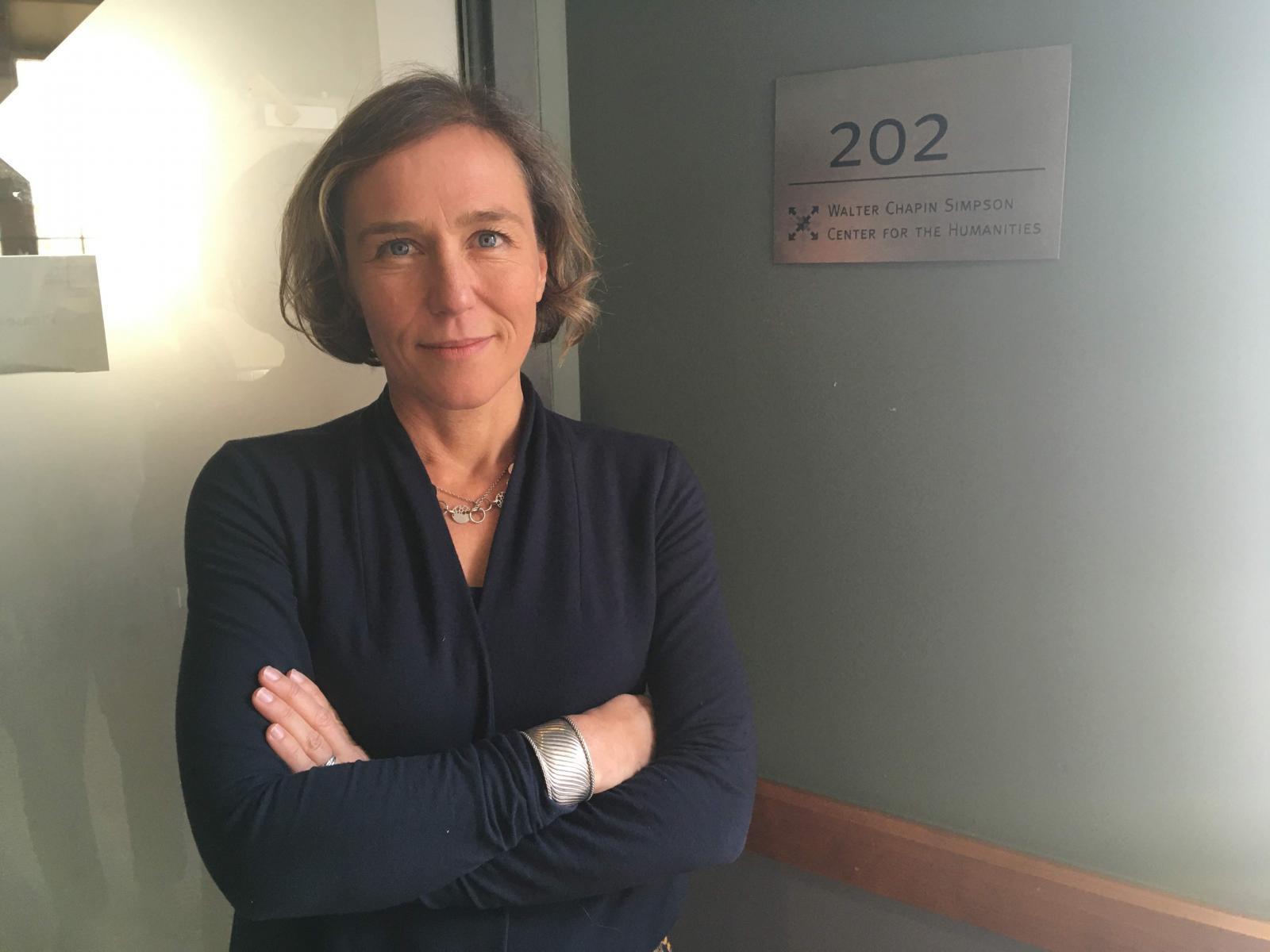 "My class is about teaching composition; translation is just an excuse to reflect on our use of language and how translations are actually interpretations of a text"
Professor Amelia Glaser is a peculiar case in the Translation Studies field—her Culture, Art, and Technology undergraduate class on translation at University of California San Diego boasts approximately 300 students. Nationwide, this type of course typically has a reduced number of students—if it's even offered at all. To explain how Professor Glaser has managed to attract so many students at a STEM campus, the Translation Studies Hub invited her to give a talk on Oct. 29.
"The University of California San Diego is like the MIT for the UC system, so the humanities need to find a way to engage with these students," said the UCSD Associate Professor while holding a 13-page handout that included her syllabus and some of the translation activities she uses with her students.
Originally, her class was designed to explore translation theory heavily, with readings by Jacques Derrida, Walter Benjamin, and other usual suspects in the field. However, Professor Glaser noticed that students became more active when the class transitioned towards a workshop on translation. Students who spoke English as a second language were particularly involved as they had been translators for their own parents and family their whole lives.
"It was a different kind of student who was now the expert, who was speaking up, who was speaking from experience," Professor Glaser said. "It was really incredibly gratifying. I had a couple of native speakers of Spanish, others who were English language learners, others who were first-generation college students, who were managing to explain very complex concepts to the class because they got it."
With this experience in mind, she developed an assignment for which students have to work in pairs or, ideally, in groups of three, with at least one of the members being an English native speaker and one or two native speakers in another language.
Teaching translation to middle-school and high-school students as a community service activity and keeping an online journal, Alchemy, where students could publish their translations are some of the additional assignments and projects Professor Glaser developed for her class. T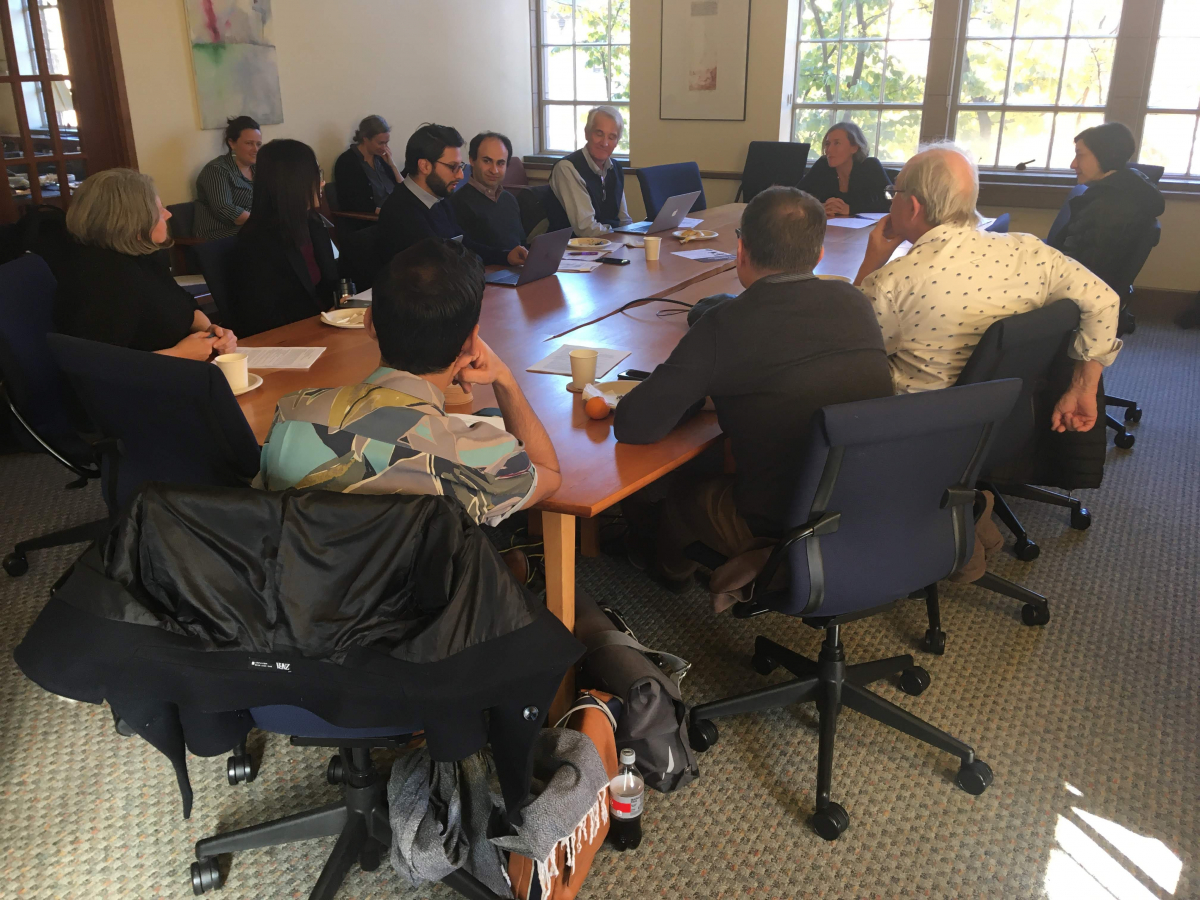 he K-12 outreach project was a collaboration with the San Francisco-based Center for Art in Translation (CAT), which generously shared their own translation curriculum and poetry pages with Amelia Glaser and her students. (Samples can be found on the Alchemy website.)
The UCSD Associate Professor also shared some of the in-class activities included in her syllabus. For instance, a few of the attendants of her talk were invited to read a poem by Japanese author Matsuo Basho aloud. Professor Glaser explained that she makes students read a poem in a language that they don't know. Then, she gives them a translator's glossary so that they can write their own translation. For homework, students are asked to complete their translations, as well as to reflect on the problems and challenges translation poses. The next time they meet, students bring their translations to class and compare their versions and thoughts.
Regarding students' actual translations, Professor Glaser highlighted that she doesn't grade the translations themselves, but instead grades the introductory text students are required to write about their translation.
"My class is about teaching composition; translation is just an excuse to reflect on our use of language and how translations are actually interpretations of a text," the UCSD professor said.
The Simpson Center will host the next Translation Studies Colloquium on Nov. 22 at noon, when Prof. José Alaniz (Department of Slavic Languages and Literatures) and Prof. Jason Groves (Department of Germanics) will offer talks about the theory and practice of translating comics, and the plausibility and admissibility for "translation" in a range of literary texts, respectively.