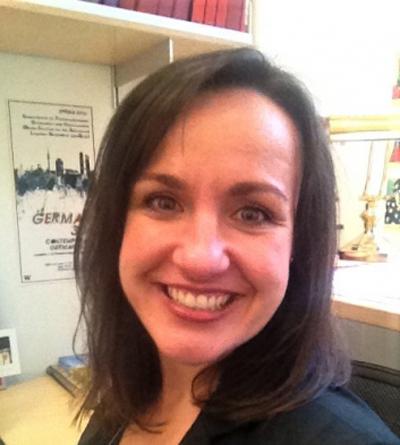 My mentor, Jim Jewell, is a successful writer and faculty member in the English department at North Seattle College. I am a doctoral student in Germanics with an interest in Afro-German contemporary literature and foreign language pedagogy. Despite these differences, our common pedagogical approach made it easy to find a focus for my year as a Mellon Fellow for Reaching New Publics in the Humanities. Although we are trained in different disciplines, our investment in understanding the needs of our multilingual students and the use of performance as a teaching and learning tool provides us with much common ground.
During our first meetings, Jim and I talked extensively about our multilingual classrooms. In the current moment, I have  a high number of international students in my foreign language classrooms. At North Seattle, I'm finding the classrooms are also diverse with regards to nationality, socioeconomic background, and English language proficiency levels. Jim teaches two English classes, ENGL 101 and ENGL 099/101. The latter is specifically designed for international students with bilingual or multilingual backgrounds. Being a non-native English speaker myself, we had much to consider and quickly began discussing the importance of awareness and empathy.
Observing Jim's ENGL 099/101 has prompted me to think in more nuanced ways about the multilingual classroom. When teaching writing to a group of students who share English as their first language, one can expect a set of common mistakes. But when teaching writing to a set of students with vastly different first languages, there is no pool of common mistakes. Jim's students generally communicate well in English, but when they make mistakes, they are quite different from their classmate's mistakes. For educators, then, the multilingual classroom demands much more patience and time commitment—we can't predict a single set of struggles. Working in a multilingual classroom also means working with students from multiple cultural backgrounds. These backgrounds influence learning styles significantly.
Instructors in higher education need the ability to incorporate adaptable teaching and learning tools. Thus, our work during my year as a Mellon Fellow will focus on developing a set of protocols for incorporating performance into both a large variety of courses in the humanities, arts, and social sciences as well as within business and professional/technical development. Jim and I believe that a performance based-pedagogy will help students develop meta-cognitive skills and promote their engagement with abstract ideas while developing language skills and encouraging creative thinking.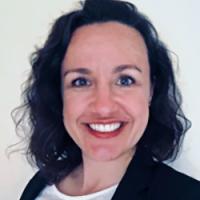 Kristina Pilz was a 2017-2018 Mellon Collaborative Fellow for Reaching New Publics. Her research is guided by her larger interest in Poetry and Poetics, Gender, Women and Sexuality Studies, Postcolonial, as well as Race and Ethnicity Studies. These interests inform her focus on German literature from the late 19th to the 21st century.