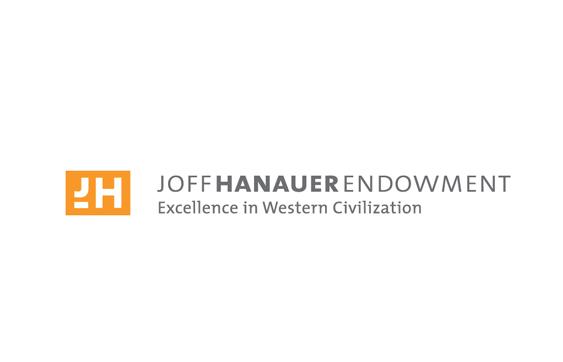 "Vibrant cosmopolitan 'hubs' and their effects on their inhabitants and the culture and art they create have always fascinated me"
It's fitting that a graduate seminar on "melting ports" will bring students together across disciplines to study the art and culture of three cosmopolitan cities of the early 20th century.
The year-long seminar, "'Melting Ports' of the West: Film, Music, Literature and Culture of Odessa, Trieste, and Istanbul," is led by Galya Diment (Slavic Languages & Literatures and Jewish Studies), recently named the Joff Hanauer Distinguished Professor in Western Civilization. She will lead bi-monthly seminars with six Joff Hanauer Excellence in Western Civilization Graduate Fellows, who each receive a $5,000 award:
Eric Johnson (History)
Jasmin Krakenberg (Germanics)
Christina Leah Sztajnkrycer (French & Italian Studies)
Milan Vidaković (Comparative Literature, Cinema & Media)
Ryan Youell (English)
Sarah Zaides (History)
The course, which meets in the Simpson Center for the Humanities, is structured around three port cities of the early 20th century that had unusual diversity of spoken languages and ethnic populations. That focus allows students to study the ways cultural mixing influenced art and other cultural production.
The Odessa, Ukraine, portion examines fiction, silent films, Yiddish Klezmer music, and early and popular Soviet jazz, led by Leonid Utesov, which was a mixture of American jazz and Yiddish Klezmer. The Trieste, Italy, portion focuses on James Joyce, who was writing Ulysses there, and how his fictional Dublin may have been affected by this Mediterranean port. The Istanbul, Turkey, unit examines the work of German musicians who were escaping Nazi Germany in the early 1930s and were invited by the Turkish government to help establish a strong tradition of European music and opera in Istanbul.
"Vibrant cosmopolitan 'hubs' and their effects on their inhabitants and the culture and art they create have always fascinated me," said Diment. "Most literature students know Mikhail Bakhtin's work, for example, but very few are aware that his famous theoretical notions of 'heteroglossia' and 'carnivalesque' were influenced by his early years in Odessa. And James Joyce would not be the James Joyce we know without not only Dublin but also Trieste.
"In addition, I am forever intrigued by the larger questions of whether all cities have definite cultures of their own or only some do, and whether our notion of 'melting pots' holds together when one seriously examines how all the diverse, multiethnic, and multi-lingual ingredients combine to make these cities so special."
Diment is a scholar of 19th and 20th century literature and cinema across cultures, including Russian literary and cultural history, the works of Vladimir Nabokov, and Russian Jewish film. She received her PhD in comparative literature from the University of California, Berkeley, and is on the editorial boards of Nabokov Studies, Russian Studies in Literature, and Studies in Russian and European Literature. She has authored and edited six books, including A Russian Jew of Bloomsbury: The Life and Times of Samuel Koteliansky (2011; Paperback 2013) and Pniniad: Vladimir Nabokov and Marc Szeftel (1997; Paperback 2013). 
The Joff Hanauer Endowment for Excellence in Western Civilization was established in 2007 through a gift from Seattle businessman and philanthropist Jerry Hanauer, in memory of his son. The program fosters creative and critical work in the Western cultural tradition and prepares teachers from different disciplines who have well-reasoned convictions about the place of Western civilization in the curriculum of an American liberal arts institution.