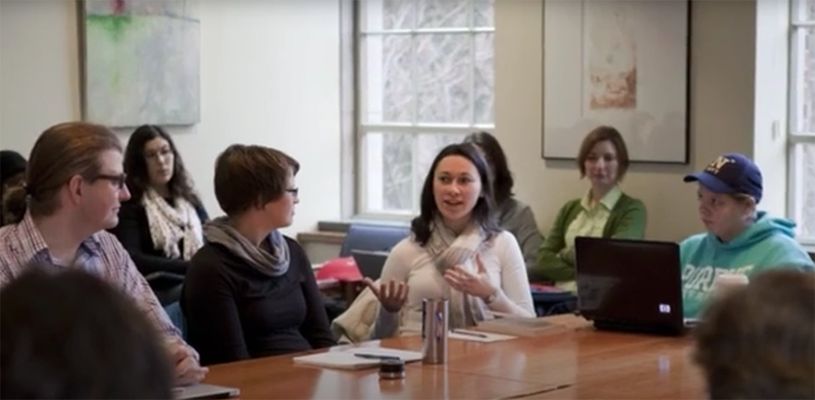 "Teaching with Technology has definitely impacted my work in the classroom because it has made me take more risks. It has also really pushed me to be inventive with my teaching practices."
The Teaching with Technology interest group brings together teaching assistants to explore how new technologies are changing the craft of teaching. Funded by the Simpson Center for the Humanities, the group draws graduate teaching assistants from varying experience levels and diverse disciplines. Together, they consider technologies such as mobile devices, screen-capture software, and social media and ask how they might enrich classroom education.
Learn more about the Teaching with Technology graduate interest group.