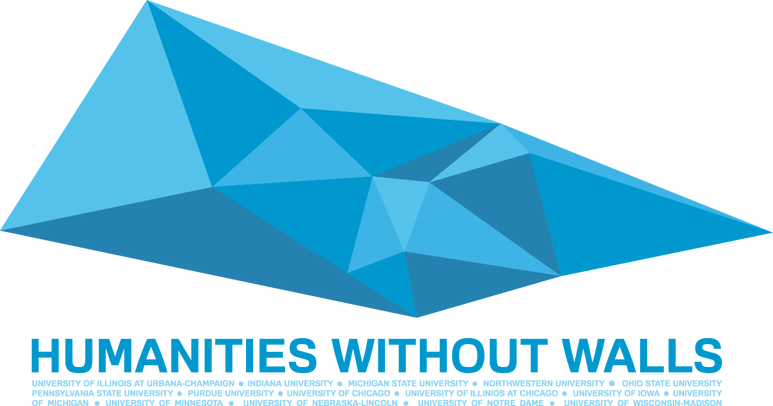 ethan ucker has received a 2019 Humanities Without Walls Fellowship, one of 30 doctoral students selected nationwide.
ethan ucker (English) has received a 2019 Humanities Without Walls Fellowship, one of 30 doctoral students selected nationwide. Humanities Without Walls is a consortium that links the humanities centers at 15 research universities in the Midwest and beyond to create new avenues for collaborative research, teaching, and the production of humanities scholarship. Fellows attend a three-week summer institute in Chicago that prepares them to pursue values-based careers within, adjacent to, or outside of the academy.
Humanities Without Walls is funded by a grant from the Andrew W. Mellon Foundation and organized by the Illinois Program for Research in the Humanities at the University of Illinois at Urbana-Champaign. The program's goals dovetail with the Simpson Center's Next Generation Humanities PhD initiative, which contributes to nationwide conversations about developing new approaches to doctoral education.
The award recognizes ethan's commitment to transdisciplinary public scholarship, and to democratizing and deprofessionalizing humanistic knowledge. ethan uses his work as a researcher, organizer, and educator to support efforts by communities that are systematically disrupted by the U.S. settler carceral state to build and sustain capacities, infrastructures, and futures that are beyond the reach of, separate from, and incommensurable with its institutions and its logics.
As a researcher, ethan explores autonomous capacity- and infrastructure- building projects that have arisen in the context of social movements for Black liberation and Indigenous resurgence in the U.S.  He studies the strategies used to materially provision these projects: the organizational containers and administrative forms that house and protect Black and Indigenous radical political imaginaries; less the manifestos and the speeches than the grant applications, budgets, and fundraising plans that they inspire and require. As an organizer, ethan contributes to the development of a response to Chicago's gun violence epidemic that is driven by – that centers the voices and needs of – those most intimately affected by gun-related harms: young gang-involved people of color from working-class communities on the city's South and West Sides for whom illicit firearms are easily accessible, and who are actively shooting guns and getting shot. This infrastructure-building project applies a harm reduction framework to illicit gun use to support communities' efforts to steward their own conflicts without the police.
ethan is the co-founder of Chicago-based Circles & Ciphers, a hip-hop infused restorative justice organization led by and for young people of color who are impacted by violence that uses art, education, and direct action to work toward collective healing, accountability, and the abolition of the prison-industrial complex.