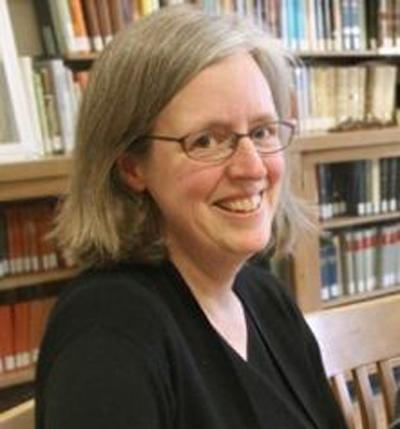 Catherine M. Connors (Classics) has received a Distinguished Teaching Award as part of the University of Washington's annual Awards of Excellence.
In 2014, Catherine received a Simpson Center Full Professor Crossdisciplinary Conversation Award for The Lost Scrapbook of Miss Mattie Hansee, a book project about Martha Lois Hansee (1859-1939), who taught Latin and Greek at the University of Washington in 1881-4 and 1895-1903. Extensive archival materials at UW Libraries Special Collections about Hansee's life and academic career offer an unusual personal perspective on the teaching of classics in the Pacific Northwest and the history of women's education. Through the project, Catherine collaborated with Nancy Beadie (Education), drawing on her expertise in the history of education.
The Distinguished Teaching Award recognizes both Catherine's own teaching and her support of teaching Latin in K-12 education.
Congratulations, Catherine!