Conference Programs
The Simpson Center has a template and pre-printed stationery for programs, which we can use to create programs for your conference, symposium, or workshop. Our conference programs are 11 x 17 inches, scored and folded in half to 8 ½ x 11 inches. They are double-side printed and, when applicable, can include an insert with speaker biographies and/or presentation abstracts.
If you're interested in using our programs, please provide the following copy at least 6 weeks prior to the conference. This gives us time to edit content as per the Simpson Center's style guide, format, share with you for proofing, and send to print. We will try to accommodate last-minute changes.
Content copy should include:
Program schedule
List of sponsors
Optional: presenters' biographies and/or presentation abstracts (we can include this information as an insert)
Quantity: We generally print no more than 50 programs for conferences taking place in Communications 202 at the Simpson Center that are open to campus audiences (keep in mind that the room holds about 35 people). For working conferences and workshops that are closed to the public, we print fewer programs, depending on the number of participants. If you feel that you need more than 50 programs for your event, please let us know in advance. 
Here's a sample of what our conference programs look like: 
Exterior: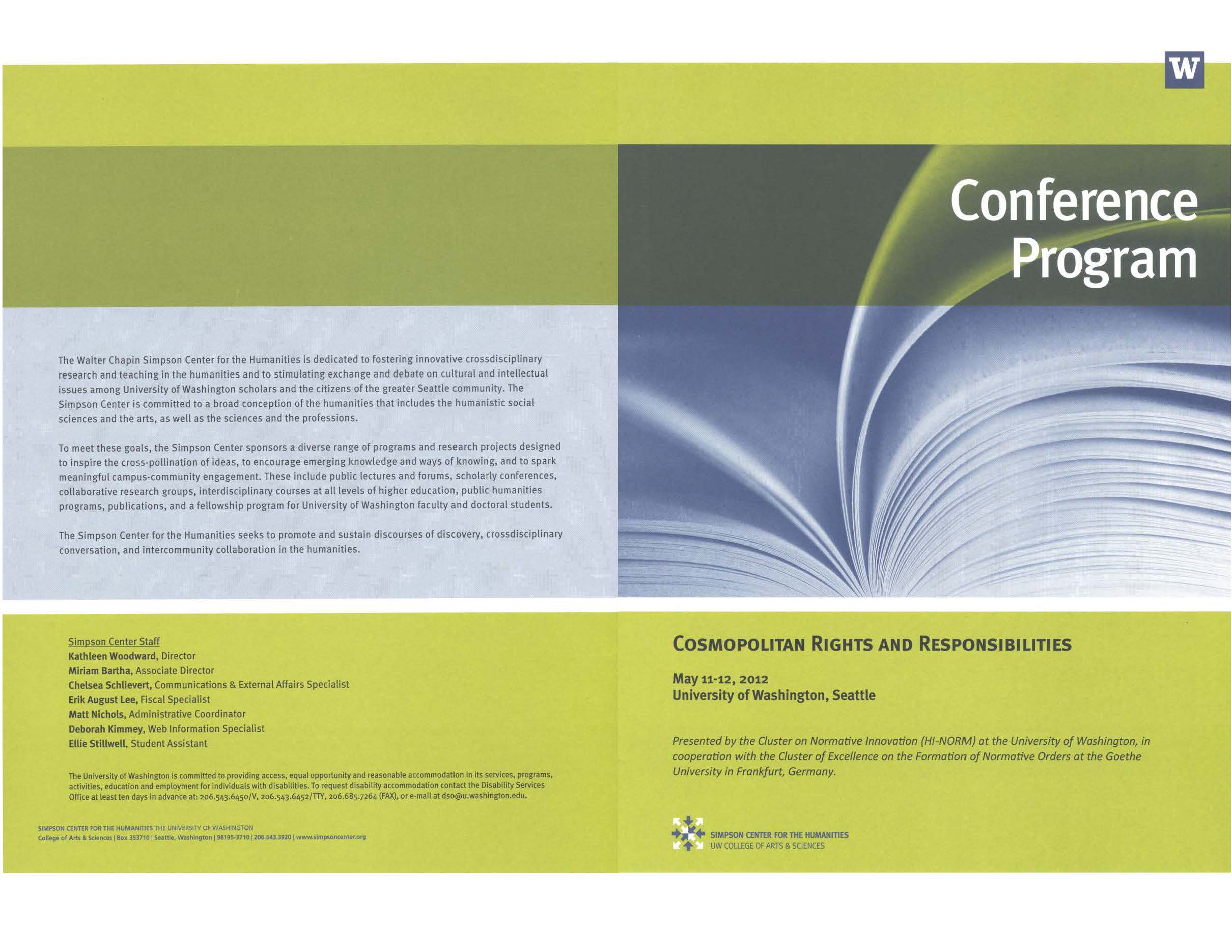 Interior: